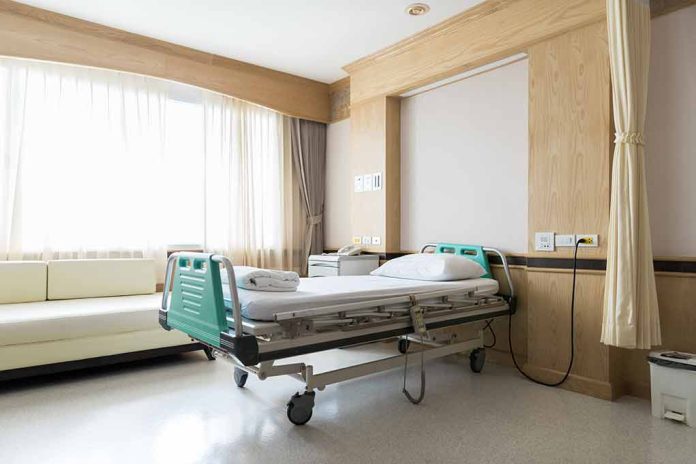 (USNewsBreak.com) – Superstar Elton John remains one of the most popular rock stars in the world. He's very well-known for his powerful ballads, rock anthems, and flamboyant fashions. Despite getting older — he's now 76 — he's not showing any signs of slowing down. However, the singer took a fall recently that landed him in the hospital.
On Sunday, August 27, John was at his home in the South of France when he took a tumble. He went to Princess Grace Hospital, where he remained overnight for observation as a precautionary measure. A representative for the singer said he "is now back at home and in good health." This incident marked the second time in two years that John fell. In 2021, he underwent hip surgery after a spill and had to push back his tour dates as a result.
Elton John was discharged from a hospital Monday after being treated for minor injuries. https://t.co/amyD4s8duP

— Rolling Stone (@RollingStone) August 28, 2023
The singer has also endured a few respiratory issues over the past few years. In 2012, doctors treated him for a serious infection in Los Angeles. Then, in 2020, he developed walking pneumonia, temporarily causing him to lose his voice. Still, Other than those occasions, he has remained healthy throughout the years.
The rock star recently finished his "Goodbye Yellow Brick Road Tour," spanning over five years. In the meantime, he remains busy writing music for stage shows like "The Devil Wears Prada" in Chicago last year.
John also continues producing new music, though he's telling the press not to expect him to release an "Elton-y" album anytime soon. He did, however, release "Hold Me Closer," a duet with Britney Spears, and a duet album titled "The Lockdown Sessions," a nod to the pandemic. It features singers like Lil Nas X, Brandi Carlile, and Miley Cyrus.
For now, John is apparently enjoying some downtime in France with his husband, David Furnish. The couple's two sons are with them as well.
Copyright 2023, USNewsBreak.com