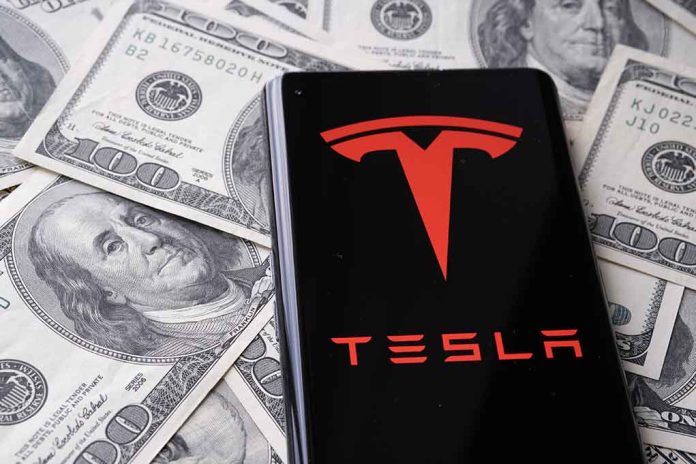 Elon Musk Parts With Almost Another $4B in Tesla Shares
(USNewsBreak.com) – A US Securities and Exchange Commission filing on November 8 showed Elon Musk just sold another $3.95 billion in Tesla stock. In the last 12 months, the company CEO has liquidated around $36 billion in shares. The most recent sales took place between November 4 and November 8.
Elon Musk sells Tesla shares worth $4bn https://t.co/mr3WbX7lA4

— The Guardian (@guardian) November 9, 2022
Still, people are talking about concerns regarding his financial moves. Speculation over Musk having to offload Tesla stock has been rampant since his purchase of Twitter for $44 billion in October. Reuters calculated he needed between $2 and $3 billion in financing for the deal after his earlier stock sales. Musk had repeatedly claimed he wouldn't sell any more shares, with him making the assertion once in August and once in April, according to Bloomberg. The outlet also reported that about half the shares he's sold this year have been sold since he revealed he was buying Twitter.
Yes.

In the (hopefully unlikely) event that Twitter forces this deal to close *and* some equity partners don't come through, it is important to avoid an emergency sale of Tesla stock.

— Elon Musk (@elonmusk) August 10, 2022
Musk managed to close the purchase of the social media company with investor money, personal equity, and bank loans. The massive deal appeared to have an unfortunate ripple effect on the world's richest man's finances and other business investments. Since Musk declared his desire to buy Twitter, his net worth has gone down by $70 billion, according to Reuters.
Tesla stock dropped by around 50% in 2022. It opened on January 3 at 382.58 and opened on November 11 at 186.00.
Copyright 2022, USNewsBreak.com