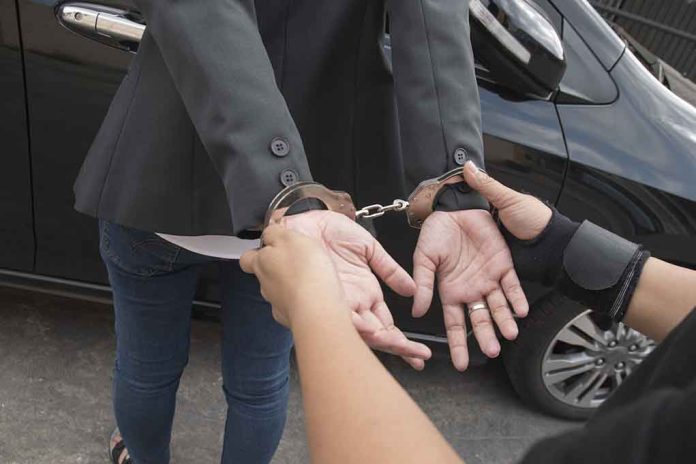 (USNewsBreak.com) – The tale of Mexican drug kingpin Joaquín Guzmán, also known as "El Chapo," is lengthy and convoluted. While the well-known drug trafficker was first arrested and convicted for drug trafficking in 1993, he later escaped, went on the run, and married Emma Coronel Aispuro in 2007. Officials eventually caught up with the fugitive in 2014, arresting him and extraditing him to spend the rest of his life in a US jail. His wife, who participated in his crimes, is now about to meet her own fate.
Officials arrested 32-year-old Emma Coronel Aispuro over a long list of charges, including a violation of the Foreign Narcotics Kingpin Designation Act, in February. She pleaded guilty to those charges in June of 2021. On November 30, US District Court Judge Rudolph Contreras sentenced the woman to 36 months in prison with an additional four years of supervision.
The wife of Mexican drug kingpin Joaquin 'El Chapo' Guzman sentenced to 3 years in prison after pleading guilty to helping her husband run his multi-billion dollar criminal empire. https://t.co/pP9xvflJwD

— CBC News Alerts (@CBCAlerts) December 1, 2021
Coronel Aispuro was only 18 when she married El Chapo, but it didn't take long for her to become an active participant in his illegal activities. The Department of Justice (DOJ) says the young model assisted the kingpin and Mexico's notorious Sinaloa Cartel in moving large volumes of narcotics into the US over the six-year period. They also claim Coronel Aispuro managed communications, provided technology, and secured property, making it possible for her husband to escape from jail in 2015.
In addition to the prison sentence, Coronel Aispuro must also hand over almost $1.5 million in assets linked to her criminal past. Judge Rudolph Contreras followed the prosecution's recommendations in the sentencing, which granted the woman credit for her clean criminal record and quick admission of guilt.
Copyright 2021, USNewsBreak.com