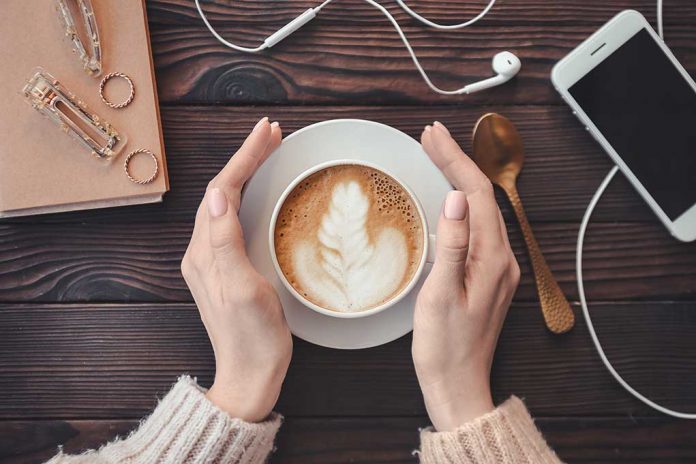 (USNewsBreak.com) – Many people start their day with a cup of coffee. In fact, java is so popular there are entire restaurant chains, such as Starbucks, built on selling it! If you count yourself as one of those people who simply cannot get going in the morning without a steaming hot cuppa, you'll be pleased to hear your habit just might help you live longer.
One Major Effect Drinking Coffee Has on Your Longevity, New Study Says https://t.co/YSQ04P7a2h

— Bitesize World News (@Bitesizewn) May 23, 2021
There have been numerous studies on coffee and its impact on the body. A recent study by experts at the Chung-Ang University and the Korea Disease Control and Prevention Agency says coffee drinkers may live longer than those who pass up the dark brew.
The research, which was originally published in the Journal of the Academy of Nutrition and Dietetics, investigated a total of 173,209 participants over the age of 40 between 2004 and 2013. The final analysis focused on a narrowed subgroup of 110,920 participants, all of whom were cancer, diabetes, and cardiovascular disease free at the time of inclusion.
The study concluded that people who drink three or more cups per day reap the most significant longevity benefits. This reinforces claims from a study done in 2015 which found three to five cups of coffee daily reduced early death risk by up to 15%.
Caffeine seems to be the reason. John Hopkins University researchers found it can positively impact memory and the ability to deal with stress. On the flip side, drinking too much coffee, over five cups per day, can be detrimental due to the caffeine content. It is an addictive substance and stimulant that can increase the heart rate, make it hard to sleep, and aggravate anxiety.
While this study is certainly not definitive, it will probably bring a smile to the faces of those who love a good cup of Joe.
Copyright 2021, USNewsBreak.com