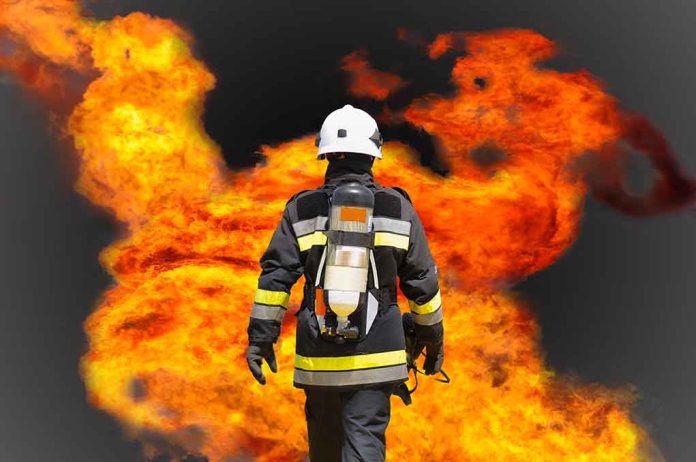 (USNewsBreak.com) – Along the southern border, in both Mexico and the United States, there are detention facilities that house migrants waiting for processing. Some detainees are granted permission to cross the border, but others are eventually deported back to their home countries. One facility holding migrants from Central and South America recently went up in flames.
On the evening of Monday, March 27, immigrants inside a holding facility in Ciudad Juárez, Chihuahua, set fire to mattresses in what authorities are calling a protest. According to Fox News, Mexican President Andrés Manuel López Obrador said initial reports indicate the migrants took action, setting the fire, after learning they were going to be deported, although an investigation is still ongoing to determine the blaze's origin. The country's attorney general's office is leading the charge, but the country's immigration agency asked Mexico's National Council on Human Rights to be involved.
BREAKING NEWS: Dozens killed at Mexico immigration detention center near US borderhttps://t.co/ymG4Mb4wGo

— Fox News (@FoxNews) March 28, 2023
According to Mexico's National Institute of Migration (INM), there were 68 men in that area of the detention center when it went up in flames. At least 40 people from countries in Central and South America died in the blaze. Another 29 suffered injuries and were taken to local hospitals, where they were listed in various conditions ranging from delicate to serious. The INM has also reached out to foreign consulates to help identify the victims.
Images from the tragedy showed bodies in sheets. In a statement, López Obrador said, "They never imagined that this would cause this terrible misfortune."
Protests have taken place in other Mexican detention centers as well. Last October, the National Guard was called in to aid local police in Tijuana after recently deported migrants from Venezuela started a riot in Tijuana's National Migration Institute facility. That incident involved approximately 200 people, but it didn't result in any property damage or injuries.
Copyright 2023, USNewsBreak.com