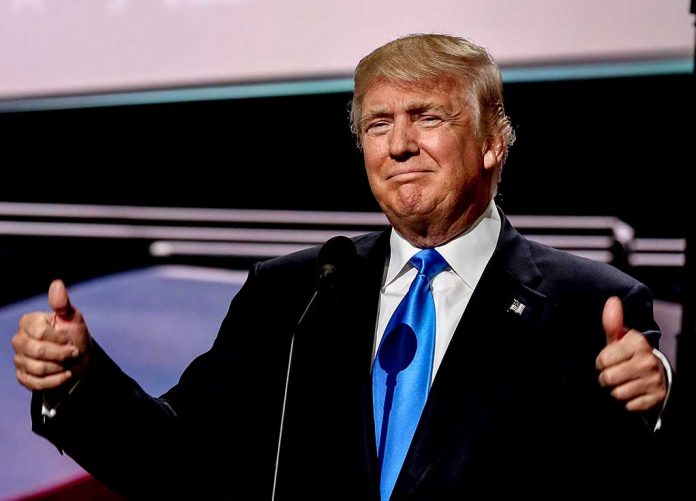 (USNewsBreak.com) – There is no love lost between former President Donald Trump and Representative Liz Cheney (R-WY). Cheney is very vocal in her opposition to the former leader, and voted to impeach him before he left office. This eventually led to her forced exit from a leadership position in the House.
The representative is now up for reelection in 2022 — but she's facing serious opposition. While Cheney's popularity significantly waned, Trump's fan base is still strong. His endorsement is highly sought after by many Republicans looking to run in 2022.
Yet, Former President Trump won't endorse Cheney. Instead, he's throwing his weight behind her opponent, Harriet Hageman.
JUST IN: Trump set to back attorney in primary challenge to Cheney: report https://t.co/rTav81Wz6h pic.twitter.com/M5C71koz5U

— The Hill (@thehill) September 8, 2021
News of Trump's support for Hageman came on September 8 after he spent several months meeting with potential candidates, all of whom intend to run against Cheney.
Hageman is an attorney who formerly supported the former vice president's daughter in her previous campaigns. She also served as the National GOP Committeewoman until she resigned on September 7, 2021.
On September 9, Trump released a written statement endorsing Hageman, saying that "Harriet is all in for America First." He also praised her commitment to conservative values while denouncing Cheney as a "warmonger and disloyal Republican."
Former spokesman Jason Miller said earlier this year that removing Cheney from office is a high priority for Trump and the GOP at large. If Trump manages to influence the Wyoming vote, it will serve as evidence he still holds power over the Republican party.
Copyright 2021, USNewsBreak.com