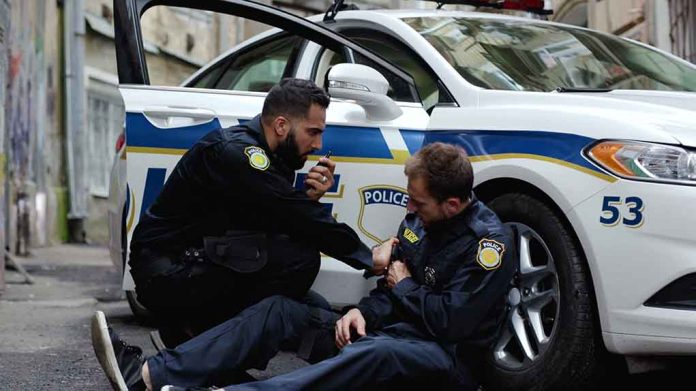 (USNewsBreak.com) – Domestic violence calls are almost always difficult for responding officers. Emotions run high, and people rarely think rationally, which can have serious consequences for everyone involved. A recent incident in Georgia resulted in the loss of multiple lives, including an officer who was just trying to help.
On November 30, 911 lines lit up as several callers reported a shooting and domestic violence situation unfolding on Jervis Court in Clayton County, Georgia. Officers rushed to the scene, where they discovered a critically wounded 12-year-old boy who brought them to his home.
Police Officer And 3 Others Die After Authorities Find 12-Year-Old Boy Shot In The Face https://t.co/5U34WpaUlA via @DailyCaller

— Chris 🇺🇸 (@Chris_1791) December 1, 2021
A shootout initiated as officers approached the house. The male suspect fled to the back of the home, where he exchanged gunfire again with the attending tactical team.
Field Training Officer Henry Laxson suffered a fatal gunshot wound during the exchange of gunfire. At least one bullet struck Officer Alex Chandler in the hand, but he managed to escape any other life-threatening injuries. Police shot and killed the suspect moments later.
Authorities discovered two additional female victims on the scene. One of the women was already dead, but officers attempted to save the other on the spot. Sadly, she passed away shortly before additional help arrived. The 12-year-old boy suffered a gunshot to the face; emergency personnel took him to a local hospital for treatment. Reports say that he's in stable condition.
According to WSBTV, he tragic death of Officer Laxson marks the third law enforcement loss in north Georgia since the start of November.
Copyright 2021, USNewsBreak.com