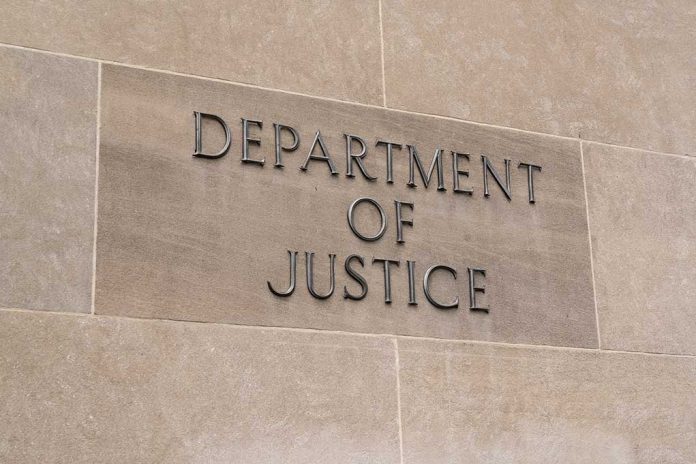 DOJ AGREES With Donald Trump Pick – Here's Who It Is!
(USNewsBreak.com) – After the FBI raid on former President Donald Trump's Mar-a-Lago residence, attorneys for the former commander in chief requested the appointment of a special master to review the seized documents. The Department of Justice (DOJ) opposed the request, but Judge Aileen Cannon of the US District Court granted it. Then the DOJ asked for a stay of the ruling, but in a shocking move, the agency accepted one of the Trump team's choices for the role.
Former president's lawyers argue against excluding material marked as classified from review, as the government had proposed

HEADLINE: "DOJ Accepts Trump-Recommended Judge for Special Master to Vet Mar-a-Lago Documents"#TRUMP WON! https://t.co/u9MtLy3Err

— Nicholas Borelli (@BorelliBooks) September 13, 2022
The top pick Trump's attorneys proposed to serve as the special master was Judge Raymond J. Dearie, and the DOJ said they agreed he would be acceptable in the role. Dearie has been working in the legal field since 1969. He started his career in private practice but has served in multiple roles in the US Attorney's office within the Eastern District of New York. Trump's other pick was Paul Huck Jr., but the DOJ didn't give him their approval.
The DOJ itself also suggested Judge Barbara S. Jones and Judge Thomas B. Griffith. Jones served in a New York district court, along with private practice, and she also taught classes at Fordham Law School and the New York University School of Law. Meanwhile, Griffith was on the US Court of Appeals in DC. He also worked in private practice and educated students at the law schools of Brigham Young and Stanford. Both have retired from the bench.
The DOJ noted that all three of these individuals have the legal experience and expertise to take on the role. Judge Cannon has the final say in appointing the special master, although it's still unknown when she'll make the decision.
Copyright 2022, USNewsBreak.com