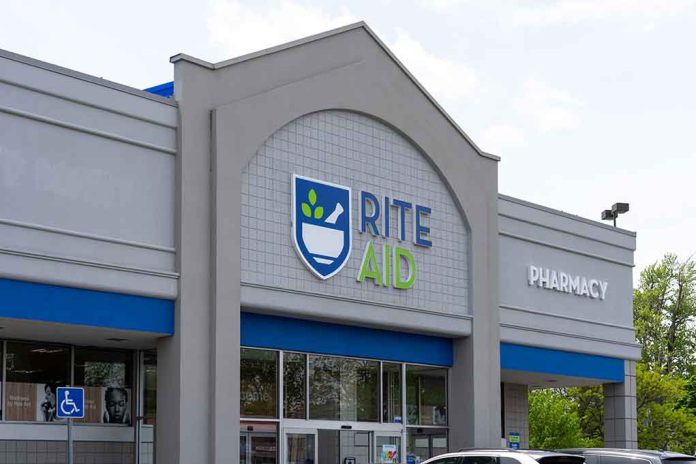 (USNewsBreak.com) – The United States has a serious drug problem. In the 12-month period ending October 2022, more than 100,000 deaths were attributed to overdoses, according to the CDC. Many were due to opioids, including fentanyl, which has proven to be a real epidemic. But many were also attributed to prescription opioids, which include hydrocodone, oxycodone, oxymorphone, morphine, and codeine. In recent years, pharmacies have been called into question over their dispensing practices. The Justice Department (DOJ) is now targeting Rite Aid.
The Complaint
On Monday, March 13, the DOJ announced that the United States filed a complaint under the False Claims Act (FCA) alleging Rite Aid "knowingly filled unlawful prescriptions for controlled substances" and violated the Controlled Substances Act (CSA). This is actually an intervention on a prior lawsuit filed by three Rite Aid employees in October 2019. Under the FCA, the DOJ can "intervene and take over," which it has partially done in this instance.
Associate Attorney General Vanita Gupta went into more detail about the allegations, saying the company "filled hundreds of thousands of prescriptions that did not meet legal requirements." She further claims the pharmacists working for the chain ignored obvious red flags and "intentionally deleted internal notes about suspicious prescribers" while at the same time telling employees to be careful of what they put in writing. Rite Aid reportedly filled these scripts between May 2014 and June 2019 and sometimes included dispensing "excessive quantities" and refilling prescriptions sooner than legally allowed.
First Assistant US Attorney Michelle Baeppler called out physicians, corporations, pharmacies, and health entities for contributing to the opioid crisis that's ravaging the United States. She said the DOJ filed this complaint in its efforts to hold parties that contributed to and benefited from it responsible.
This isn't the first time Rite Aid has faced charges. In 2022, it agreed to a settlement with two Ohio counties before going to trial alongside other pharmacies. The details of that settlement were never disclosed.
CVS and Walgreens on the Hook, Too
Rite Aid isn't the only pharmacy chain to come under fire for its lack of care in opioid sales. Several states sued a variety of chains, including CVS and Walgreens, two of the largest pharmacies in the US. The two companies eventually reached a settlement that has them paying a collective $10.7 billion without admitting to any wrongdoing.
According to the agreement, CVS will pay $5 billion over the next 10 years, while Walgreens will pay $5.7 billion over 15 years.
The Wall Street Journal reported that a spokesperson for Rite Aid refused to comment, stating pending litigation.
Copyright 2023, USNewsBreak.com