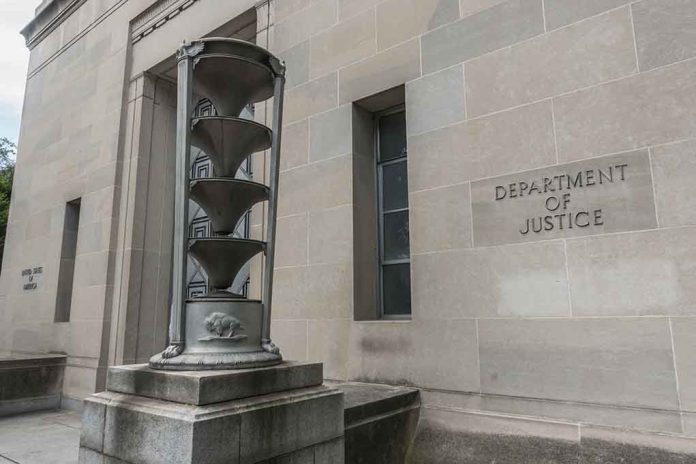 DOJ Files COMPLAINT Against Republican State – Targeted!
(USNewsBreak.com) – Gender identity is a hot topic among state legislatures. Various states have been in the news for recently passed laws that some groups feel discriminate against transgender children. The US Department of Justice (DOJ) took the outcry one step further, filing a complaint against Alabama for its recently enacted law concerning gender identity and children.
The Alabama Law
Alabama Governor Kay Ivey (R) signed Senate Bill (SB)184 into law on April 8. The bill prohibits the practice of changing the gender or delaying puberty of a minor using medications or surgeries. It says that sex is determined at conception and unchangeable.
The legislation states that gender dysphoria is not permanent, and that scientific evidence exists suggesting the "majority of children… outgrow" it. The bill supports waiting to make significant medical decisions until after they've matured, saying that puberty blockers and surgery can cause irreversible harm.
The law implements criminal penalties for medical professionals who prescribe medications or conduct surgeries on minors because of gender identity issues. Parents and others may also be criminally liable if they encourage or facilitate these acts. The bill creates a felony charge punishable with a maximum of 10 years in prison and a fine of up to $15,000.
According to Fox News, Alabama is the first state to make it criminal to provide or accommodate gender identity treatments in children.
The DOJ Response
On April 29, the DOJ filed a complaint in federal court against SB 184. The agency said the law "denies necessary medical care to children" because they identify as transgender. The agency also is against the law creating criminal charges against medical professionals or parents who provide the care. The DOJ firmly believes the law is a violation of the 14th Amendment.
The DOJ said the equal protection clause bans discrimination on the basis of sex or transgender status. It also says this law discriminates against transgender minors because the treatments lawmakers are attempting to bar from them are still available to non-transgender children.
The agency asked the court for an injunction so the law may not become effective. It said the case is part of recent actions to "combat discrimination based on gender identity."
If the court doesn't grant the DOJ's request, the legislation will go into effect on May 8.
Copyright 2022, USNewsBreak.com