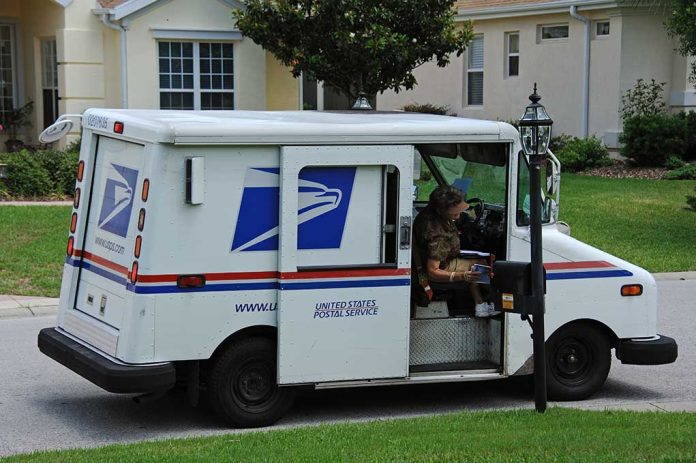 (USNewsBreak.com) – The Biden administration has decided that the US Postal Service is allowed to keep delivering abortion pills anywhere in the US — even if state law bans them. The new ruling from the Justice Department is a direct challenge to states, several of which have brought in new abortion laws after last year's historic Supreme Court decision to essentially overturn Roe v. Wade.
Abortion by Post
For over 20 years, a growing number of abortions have been carried out with a combination of two drugs, mifepristone and misoprostol, instead of surgically. Since the FDA approved the drugs in 2000, they've become a common option for women who want to terminate a pregnancy, but they've been strictly regulated for the most part. They're prescription-only, and in most cases, women have had to collect them in person. Despite that, in 2021, during the pandemic, the FDA relaxed the rules to allow the drugs to be sent by post.
Originally this change in the rules was supposed to be an emergency measure during the pandemic, but the Biden administration wasn't in any hurry to cancel it. Then, last June, the Supreme Court voted to overturn the landmark 1973 Roe v. Wade ruling that granted a right to abortion. Multiple states immediately tightened their abortion laws. As of August 2022, abortions were already illegal in most cases within 10 states. The White House can't overrule the Supreme Court, but they're trying to find ways around state laws.
Legal Loopholes?
Last year, the US Postal Service asked the Department of Justice to rule on whether the 1873 "Comstock laws" banned the shipment of abortion drugs by mail. These laws were the brainchild of US Postal Inspector Anthony Comstock, a leading anti-vice campaigner in the late 19th century. Among other things, he made it a criminal offense to use the US mail to send pornography, sex toys, contraceptives, abortifacients or any personal letters that mentioned sex. Between 1965 and 1972, most of the Comstock laws, including the prohibitions on mailing birth control, were struck down as unconstitutional and the rest are widely ignored.
On December 23, 2022, the Justice Department ruled that the Comstock laws don't ban the mailing of abortion drugs unless the sender knows they'll be used illegally. As mifepristone and misoprostol are legal under federal law and have legitimate uses under state laws, the DOJ says they can be legally shipped. On January 4, the government announced that the drugs can be mailed anywhere in the US, even where state law restricts abortion.
Biden has just made it a lot easier for American women to get abortions — and he isn't letting state law get in his way.
Copyright 2023, USNewsBreak.com