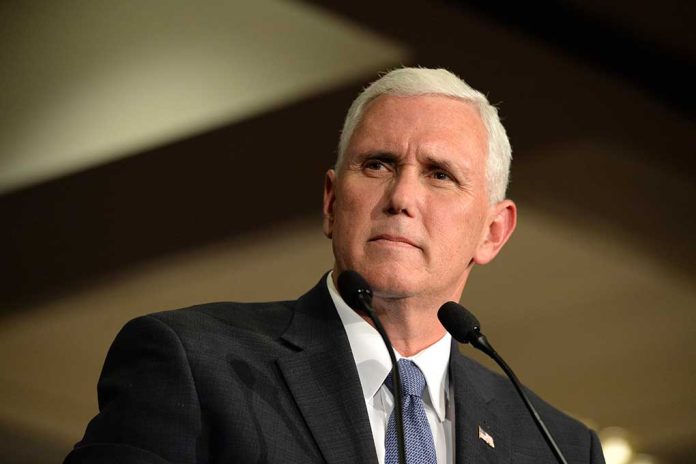 (USNewsBreak.com) – There have been a lot of discussions related to classified materials lately. Last summer, the FBI raided former President Donald Trump's Mar-a-Lago estate, taking several boxes of documents with them. Then, near the end of last year, President Joe Biden's attorneys discovered classified documents while packing up his office at the Biden Penn Center, a think tank at the University of Pennsylvania. Just a few short weeks later, more were uncovered at his Wilmington, Delaware, home. Now, it appears former Vice President Mike Pence was in possession of some classified documents as well.
On Wednesday, January 18, Pence's attorney, Greg Jacob, notified the National Archives that the former vice president was working with a counsel experienced in handling classified materials to go over a number of records at his home. What they found equated to "a small number" of documents which "could potentially contain sensitive or classified information," according to The Hill.
BREAKING: Documents with classified markings were discovered in former Vice President Mike Pence's Indiana home, according to his attorney. Pence's lawyer, Greg Jacob, told the National Archives in a letter last week. https://t.co/R3TkJsOix0

— The Associated Press (@AP) January 24, 2023
Further, Pence agreed to turn over four boxes of records — two containing documents with classified markings and two holding administrative records. Jacobs was confident the majority of those found would already be on file at the National Archives. Reports indicate some of these documents covered briefings on foreign trips.
However, this situation draws the focus to Pence, who previously said he had not retained any classified information after he left office. He had also been criticizing the current president for doing the same.
Biden has come under fire lately for having between 25 to 30 classified documents stored at his home and office at UPenn. Not only that but there was an apparent lack of transparency, as the White House didn't reveal the records had been found until two months after the discovery.
It's unclear how much the possession of the classified documents will hurt Biden or Pence's chances of running in 2024. While Pence hasn't stated he will run, there have been rumblings to that effect.
Copyright 2023, USNewsBreak.com