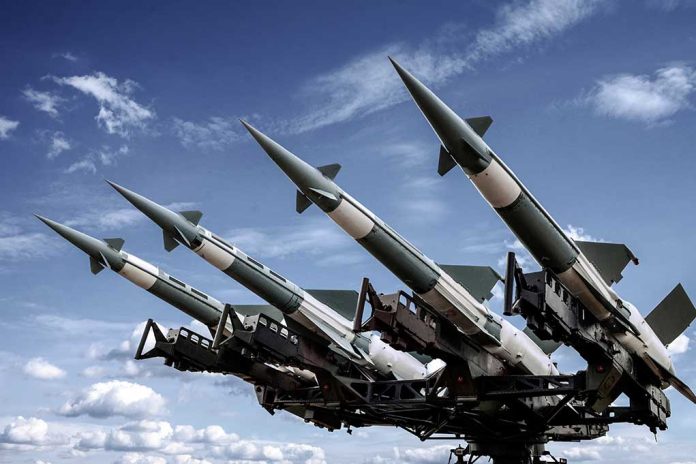 (USNewsBreak.com) – Recently, a trove of sensitive documents reportedly made the rounds on social media, having first been posted on Discord in February and March. There's been speculation as to whether they are authentic or doctored to portray a different picture of what's been happening in the Ukraine-Russian war and all of the West's efforts to help the battle-torn country. But amid these documents, The Washington Post has gained access to information that allegedly outlines Egypt's intention to help Moscow.
The document, which is dated February 17 and part of the supposed US intelligence leak, contains supposed conversations between Egypt's President Abdel Fatah El-Sisi and the country's military, calling for the production and shipment of 40,000 rockets to Russia. The document directs the country to ship the rockets discreetly to prevent any issues "with the West." Factory workers were to be told that the missiles were for their own country's army.
Egypt secretly ordered rockets to be produced, shipped to Russia: report https://t.co/1l2Sgas8Y6 pic.twitter.com/ZRZ4CkJPxf

— New York Post (@nypost) April 11, 2023
If true, the news could rock the foundation of the nation's alliance with the US, particularly in the regard that the West has spent billions of dollars aiding Ukraine. According to The Washington Post, Senator Chris Murphy (D-CT) went so far as to say that it could lead to a "serious reckoning about the state of [the] relationship" Washington shares with Egypt. It could also lead to sanctions, which would hurt the Middle Eastern nation, as the US currently supplies it with more than $1 billion in security aid annually.
When questioned, Egypt's Foreign Ministry spokesman Ahmed Abu Zeid said the country's stance on the war has not changed. It continues to maintain a position of "noninvolvement in [the] crisis and committing to maintain equal distance with both sides," per The Washington Post.
US officials have also noted that there is no indication Egypt has supplied Russia — or intends to supply Russia — with weapons. National Security Council spokesman John Kirby said the African-Asian country remains a "significant security partner" for the United States. Egypt and Russia have also reportedly denied the claims.
Copyright 2023, USNewsBreak.com