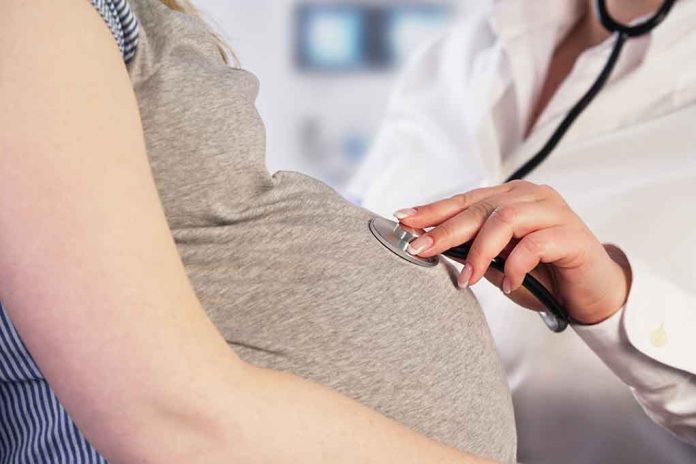 Doctor Reveals SIDE EFFECTS No One Wants to Talk About
(USNewsBreak.com) – In an interview with The Epoch Times, a board-certified obstetrician and gynecologist warns about the side effects of COVID-19 vaccines on pregnant women. Dr. James Thorp told the publication that he'd witnessed multiple complications in the last two years that far exceeded what he's seen previously. Dr. Thorp has been in the business for more than 42 years.
https://twitter.com/EpochTimes/status/1519691676259913728
The doctor told The Epoch Times that he'd seen a lot of fetal and infant deaths. He also said he could connect it with the vaccine, but it is impossible to publish the information due to "gag orders." Dr. Thorp explained that medical workers went under the order in September 2021. He published a collaborative piece in the Gazette of Medical Sciences discussing the disciplinary threats against doctors who spoke out negatively against the vaccines.
A retired Pfizer vice president, Michael Yeadon, also spoke with The Epoch Times, telling the publication that the adverse effects on pregnant women were a "foreseeable" problem. He explained there were no tests on pregnant animals or any reproductive testing. He said there is nothing supporting the vaccine's safety for pregnant women.
Reports from Pfizer on its vaccination show 24% of the 274 adverse side effects in pregnant women were "serious." These events included miscarriages, premature labor, and fetal death.
Despite the potential risk to pregnant patients, the Centers for Disease Control Prevention and the American College of Obstetricians and Gynecologists recommend all eligible women receive the COVID-19 vaccination series.
Copyright 2022, USNewsBreak.com