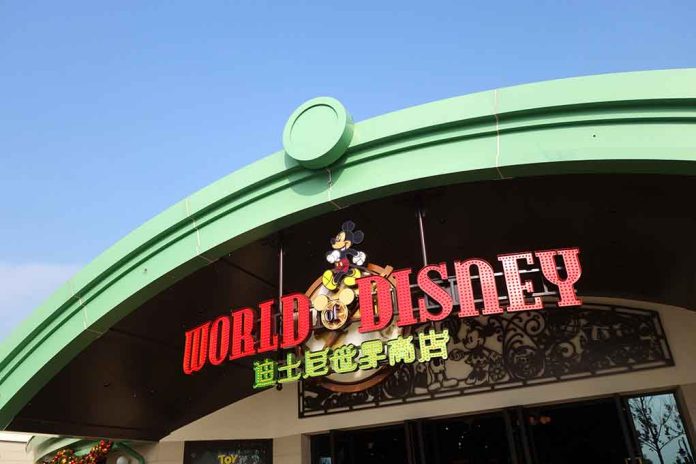 Disney Park in Shanghai Shuts Down Over COVID
(USNewsBreak.com) – Despite countries around the world loosening their protocols, the People's Republic of China appears to have no plans to lift its strict zero-tolerance COVID-19 policy. Any positive test continues to send cities, neighborhoods, and other areas into a complete lockdown. Visitors to Shanghai Disney learned this lesson the hard way when they ended up stuck in "The Happiest Place on Earth."
The Lockdown
COVID protocols kicked in on October 31 at the Shanghai Disney park, when one person who had recently visited tested positive for the virus. Shanghai leaders disclosed over 400,000 people had to undergo testing. Health officials announced that by 8:30 p.m. on the 31st, every guest had passed their test and was allowed to leave.
Parkgoers had to test negative for the virus before they were allowed off the property. Videos on social media showed people trying to get out but already trapped inside the locked gates. Nobody was permitted in or out after the abrupt closure. Rides did stay in operation to help stave off boredom for visitors stuck inside. The government also imposed retroactive protocols, saying anyone who had been at the park since October 27 had to show three negative tests three days in a row.
Shanghai Disney said it would honor tickets for anyone holding one for the time during the shutdown for at least six months, BBC reported. But officials have not released details on when the park may open again.
Previous Closures
Shanghai Disney has had multiple closures throughout the pandemic and only recently had the entire park open for guests. On October 29, the company announced it would operate in a limited capacity due to health protocols. The reduction in operations marked the second time in a month the park had to make changes due to COVID regulations. It was also closed in March and didn't reopen until the end of June due to a virus lockdown in Shanghai.
Zero-COVID Policy
China's strict policy has resulted in people finding themselves locked away in stores, businesses, and workplaces for days without warning. When the recent positive test announcement occurred, people in Shanghai began rushing home out of fear they could end up stuck somewhere under the country's protocols.
The BBC penned that as of October 24, there were 200 lockdowns within China, and positive case reports were over 1,000 each day. Reuters reported President Xi Jinping still strongly supported the protocols in June, showing no indication he would lift them in the near future.
Copyright 2022, USNewsBreak.com