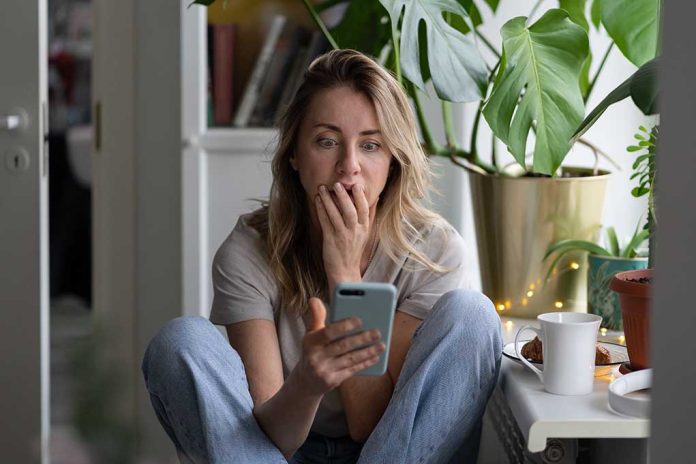 65-Year-Old Woman Loses Thousands To Astronaut Romance Scam
(USNewsBreak.com) – Scammers don't care who they hurt as long as they can cheat innocent people out of money. Sometimes, victims are women who believe they've made a tremendous romantic connection; criminals are very skilled at manipulating those kinds of feelings. A recent story about a 65-year-old woman from Japan shows how conniving and destructive these scams can be.
The scams keep coming…Woman is duped out of £27,000 by 'Russian astronaut' who convinced her he'd marry her if she could pay his 'rocket landing fees' needed to leave the International Space Station https://t.co/FDDeyjZjuw

— Roger Lear (@RogerLear1) October 10, 2022
The situation reportedly played out on Instagram and a messaging app. The woman met a man who claimed to be a Russian astronaut. He allegedly romanced her for months, telling her a story about how he was on the International Space Station. Eventually, he claimed that he wanted to make her his wife, but it couldn't happen unless she sent him money so that he could get back to Earth.
The smitten victim sent him about $30,000 over the course of several payments. She eventually became suspicious as the scammer continued asking for further financial help, leading her to contact the authorities. An investigation into the situation is ongoing.
Such schemes to extort money from unassuming victims happen all too often. The internet has made it even easier for criminals to pull off these scams and connect with targets. In September, a different story broke about a woman from Canada who lost almost $800,000 to a romance scam.
The Federal Trade Commission (FTC) offers a variety of tips about how to spot a romance scam and what to do if you suspect one.
Copyright 2022, USNewsBreak.com