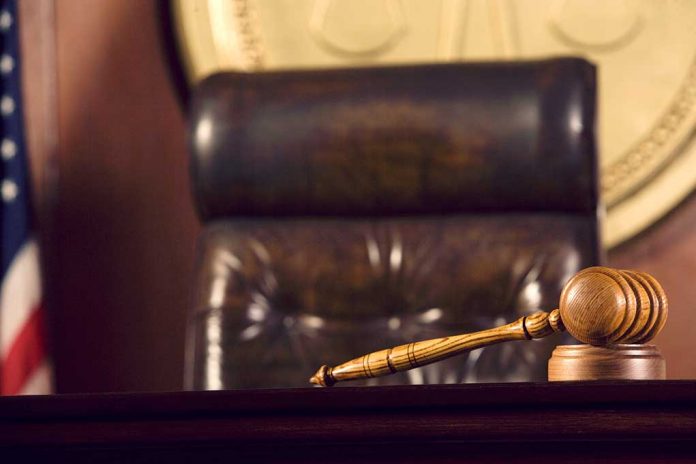 (USNewsBreak.com) – In January 2019, actor Jussie Smollett claimed two men wearing MAGA hats attacked him in a racist and homophobic fueled assault. Police determined the actor was untruthful about what happened, and ultimately, revealed that Smollett orchestrated the attack himself. He faced several charges; the state's attorney dropped all of them later on.
A grand jury later made the decision to revive the charges against the man. While that case works through the court system, Smollett is back in the courtroom over a different matter. On July 14, 2021, he presented the judge with evidence of a conflict of interest with his attorney, Nenye Uche.
Jussie Smollett Heads Back to Court for Hate Crime Hoax Case, Facing Several Charges https://t.co/1C7WhahXYV

— James Hirsen (@thejimjams) July 15, 2021
Uche allegedly had interactions with the two men accused of assisting with the January attack prior to becoming Smollett's attorney. The actor is asking the judge to remove Uche from his case. Uche, however, denies the accusations against him.
The criminal case against Smollett cannot move forward until the court resolves this current issue. Many feel his case is already taking far too long, mostly as a result of COVID-19 restrictions and lockdowns. This time, however, the delay is a matter of ensuring the actor has access to the same due process as everyone else.
Every American has a constitutional right to fair representation when facing criminal charges. If there is even a chance of any prejudice on the part of Smollett's attorney, the law does support removing him — even if it will force the criminal case to drag on even longer. Reports say Judge James Linn will announce his decision on Uche at a later time.
Copyright 2021, USNewsBreak.com