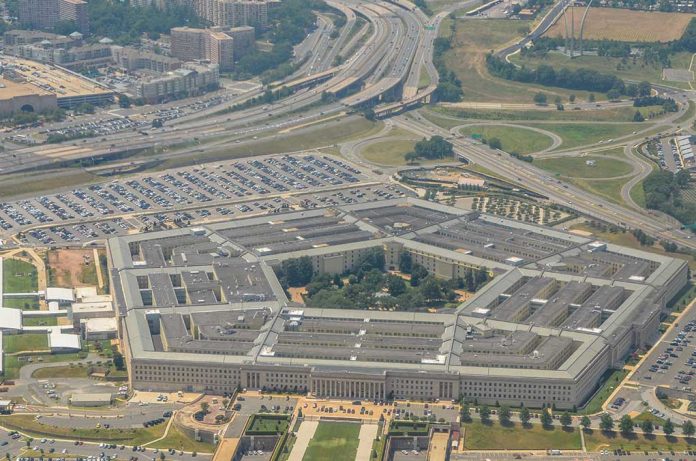 Pentagon Says China Used Afghanistan Withdrawal To Try To Hurt US
(USNewsBreak.com) – It's widely believed that the US withdrawal from Afghanistan was a disaster. American servicemen and women dealt with high pressure and seemingly impossible circumstances. Still, the overall operation saw a range of failures and issues, one of which included a suicide bombing that killed 13 soldiers. In addition, it's reported that thousands of Americans and Afghan allies were left in Afghanistan after the withdrawal, with the US spending months after that trying to evacuate those who wanted to leave.
To make matters worse, the Pentagon believes the People's Republic of China (PRC) used the botched mission for its own propaganda purposes.
The Department of Defense said China has taken advantage of the President Joe Biden's bungled withdraw from Afghanistan to damage the U.S. diplomatically with its allieshttps://t.co/7TIFi7zwPC

— Ashik Jain🇮🇳 (@gosaliya_ashik) November 30, 2022
On November 29, the Department of Defense published its annual report to Congress outlining the past year's security and military developments with China. The assessment alleges the PRC used the Afghanistan withdrawal as a powerful tool to convince other countries that the US was unorganized, weakening, and losing its grip on power.
China allegedly used those talking points as part of a propaganda campaign to weaken American relations in the Indo-Pacific region. According to the report, China also seeks to "deflect criticism" from itself by blaming the US for ongoing tensions between the two nations.
However, not everyone has a negative view of how the withdrawal unfolded last year. National Security Council Strategic Communications Coordinator John Kirby responded to the DoD's report in a discussion on Fox News, arguing that countries like China and Russia had to "marvel" at how quickly the troops evacuated people from Afghanistan. "No other nation" is capable of that, he said.
Copyright 2022, USNewsBreak.com