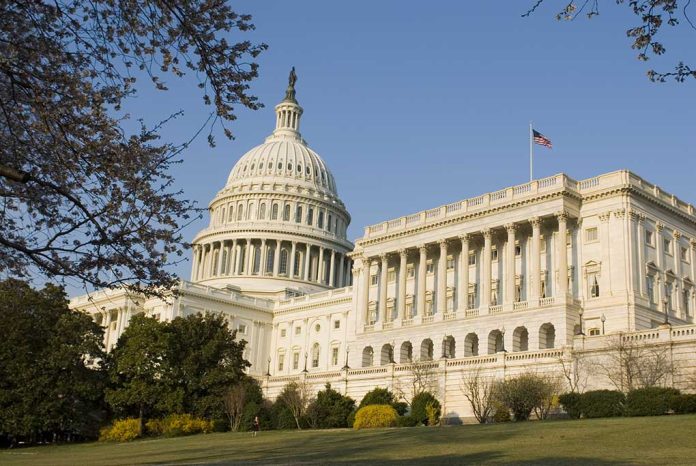 (USNewsBreak.com) – In late February, Senator Dianne Feinstein (D-CA) was diagnosed with shingles, leading to her hospitalization. During that time, she was unable to travel to Washington, DC, to carry out her congressional duties. For a while, it was unclear when Feinstein would be able t come back to Capitol Hill. She recently returned, but she's not operating at 100% yet.
On May 10, Feinstein issued a press release disclosing some details surrounding her illness. The notice advised that she continues to suffer from several side effects, including balance and vision impairments. The senator is using a wheelchair to get around and said her physicians "have advised [her] to work a lighter schedule" as she recovers.
. @SenFeinstein returns to Washington, DC following months-long absence https://t.co/spClA8Jh4t

— Fox News (@FoxNews) May 10, 2023
Feinstein is currently the oldest person in Congress at the age of 89, which has raised concerns about her health. Many lawmakers — on both sides of the aisle — have called for her resignation. Democrats who wanted her to step down include Reps. Ro Khanna (CA) and Alexandria Ocasio-Cortez (NY). Feinstein did not address those calls but previously announced she doesn't plan to seek re-election in 2024.
During her absence, Feinstein asked Senate Majority Leader Chuck Schumer (D-NY) to temporarily replace her on the Senate Judiciary Committee, a move that Republicans blocked. With her out sick, lawmakers feared the committee could not move forward with confirming judicial nominations, a notion that she denied saying "there has been no slowdown," per CBS News.
However, Feinstein's absence did hurt the Democratic majority in the Senate. With her returning, it is now back to 51 to 49. Before this Wednesday, she cast her last vote in February.
Feinstein isn't the only Senator returning to Capitol Hill following medical treatment. John Fetterman (D-PA) also resumed work in mid-April following treatment for depression at Walter Reed National Military Medical Center. He was out for six weeks but has since been present.
Copyright 2023, USNewsBreak.com