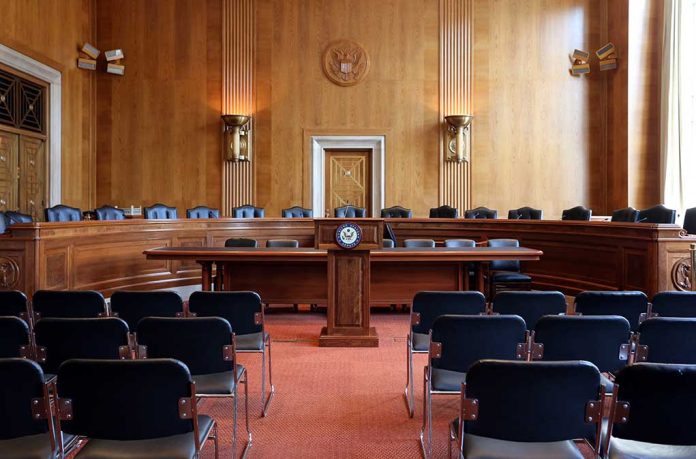 (USNewsBreak.com) – Senator Dianne Feinstein (D-CA) is the oldest serving member of Congress at 89. Her age and state of health have long become points of contention, with lawmakers on both sides of the aisle calling for her to step down over the years and let someone younger take the job. In the face of her recent illness and absence, lawmakers have renewed those calls, but she isn't showing any signs of relenting.
In February, Feinstein took a leave of absence from the Senate while she sought treatment for shingles, a disease derived from the chicken pox virus that causes a painful rash. She was due to return in March but has yet to reassume her duties. As a member of the Judiciary Committee, Feinstein must attend meetings and vote on judicial nominees, a process that's been on hold since she has been out sick.
Feinstein is adamant about working from her San Francisco home and says she will "return [to Washington] as soon as… [her] medical team advises that it's safe" for her to resume travel. But Feinstein's explanations aren't flying with some other senators, and some are asking her to step down.
Democratic California Senator Ro Khanna is one such voice. He recently posted a statement on his Twitter account urging Feinstein to resign.
It's time for @SenFeinstein to resign. We need to put the country ahead of personal loyalty. While she has had a lifetime of public service, it is obvious she can no longer fulfill her duties. Not speaking out undermines our credibility as elected representatives of the people.

— Ro Khanna (@RoKhanna) April 12, 2023
Feinstein has said she won't run for re-election in 2024 but promised to serve the remainder of her term. That leaves her in office for over 18 months, with no timeline to return to duty.
In the meantime, she's asked Senate Majority Leader Chuck Schumer (D-NY) to temporarily replace her on the Judiciary Committee so it can move forward with votes. The move would require Senate approval before it could go into effect. It's unclear who would replace her in the role or how long they would remain in the position should it happen.
Copyright 2023, USNewsBreak.com