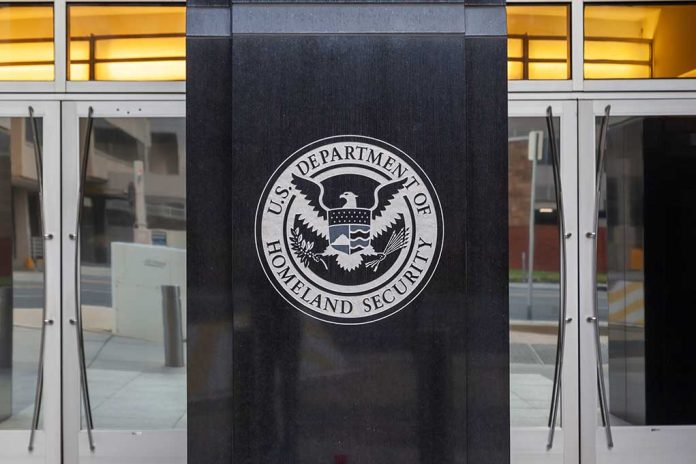 Feds Plan For WORST CASE SCENARIO – 18K People Per Day!
(USNewsBreak.com) – In a May 1 interview on CNN's State of the Union, Homeland Security Secretary Alejandro Mayorkas admitted that lifting Title 42 could result in a surge of up to 18,000 immigrants daily crossing the southern border. He also said that if numbers are this high, it will cause a significant strain on the Department of Homeland Security.
DHS expects up to 18,000 illegal immigrants a day once Title 42 is lifted https://t.co/JG66bc2KtS

— TheBlaze (@theblaze) May 2, 2022
Mayorkas explained the department has been preparing for the conclusion of Title 42 since September 2021 because it's a health order that would eventually have to end. He claims that despite the stress such an influx of immigrants would have on the system, personnel can handle it. He also made clear that Homeland Security is not "projecting" 18,000 migrants daily, but that the department wants to be prepared for anything.
Congress has already put Mayorkas under a microscope for his handling of the border crisis. The New York Post reported on May 1 that Representative Jim Jordan (R-OH) told the secretary lifting Title 42 would worsen a situation where they already have little control. Jordan even accused the Homeland Security secretary of purposely letting illegal immigrants into the country.
Title 42 went into effect under former President Donald Trump due to the pandemic. It allows for the easy removal of people coming across the southern border to help prevent the spread of COVID-19. On April 1, the Centers for Disease Control and Prevention announced it would end the order on May 23.
Do you think the DHS can handle any potential uptick in migrants this spring, or do you think officials are in over their heads?
Copyright 2022, USNewsBreak.com