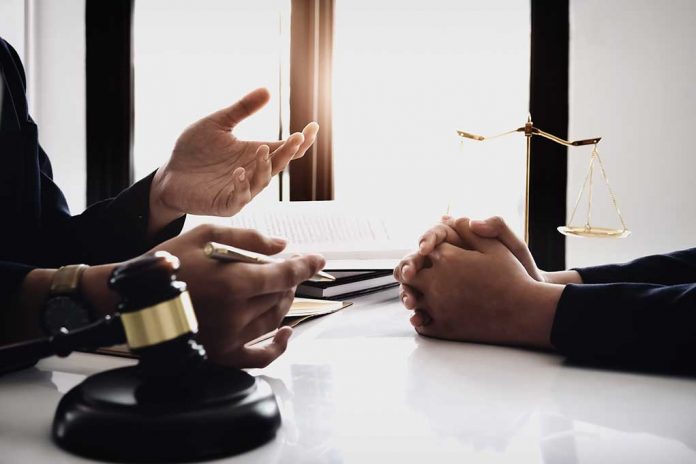 (USNewsBreak.com) – The death of George Floyd was the catalyst to many incidents. The person at the heart of the case, Derek Chauvin, has been moving through the court systems at the state and federal levels for nearly a year.
Chauvin's state case wrapped up with a sentence of 22.5 years in prison for murder on June 25, 2021. The former police officer still faces federal civil rights charges for use of excessive force. Now, people on both sides of the political spectrum are watching closely to see how this will end — especially when it could result in another life sentence.
Reports from June 28 say the 45-year-old former law enforcement agent is close to reaching a settlement with prosecution. The proposed plea deal would require him to explain the details of Floyd's death in court, including why he reacted the way he did. In turn, the prosecution would agree to advocate for a 20 to 25 year sentence.
https://twitter.com/GranthshalaNews/status/1409795368578129921
While the existence of a plea deal has yet to be officially confirmed, Chauvin did allude to it while addressing the Floyd family at his sentencing. Specifically, he told the court that, "There's gonna be some other information in the future that will be of interest," adding that he hoped it would give the family "some peace of mind."
Could an explanation of what happened that May evening in Minnesota help heal the Floyd family and an unsettled nation? The answer may be coming sooner, rather than later; both sides are eager to wrap up this important federal case.
Copyright 2021, USNewsBreak.com