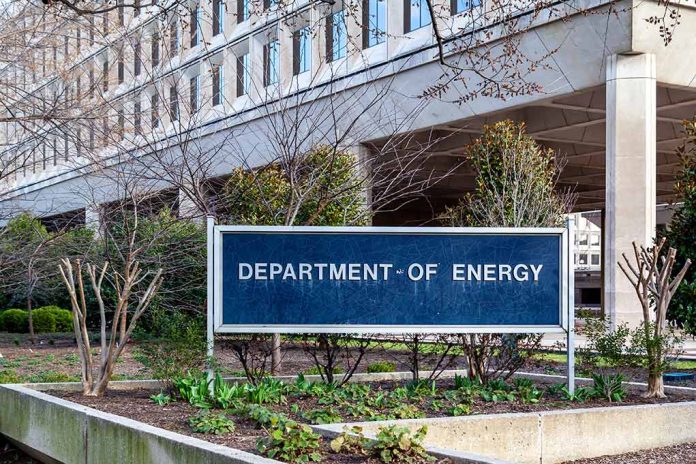 (USNewsBreak.com) – When President Joe Biden took office in 2021, he made it clear that Green Energy was a significant part of his platform. Over the past few years, the administration has made many changes, including reversing some of former President Donald Trump's executive orders. One of the approaches the Biden Administration has taken to achieve its goals is enacting a partial ban on gas stoves, a move that caused significant controversy. Now, it seems the administration has another household appliance in the crosshairs.
A Ban on Ceiling Fans?
Not quite. The recently proposed Department of Energy rule aims to increase ceiling fans' energy efficiency, saving customers an average of $39 over the equipment's lifespan.
However, Republicans are staunchly against the new rule. While it's estimated to save the customer money, manufacturers would have to spend an excessive amount to ensure the fans meet compliance, including a one-time conversion cost of about $107 million for all manufacturers to comply. Additionally, GOP lawmakers say the rule would require a significant redesign of the products and accused the Energy Department of not considering small businesses.
When Energy Secretary Jennifer Granholm went before the House Small Business Committee recently, they went into significant detail about how it would affect the industry. In short, they said it could bankrupt "between 10 and 30 percent of small business ceiling fan manufacturers," according to The Hill.
The Department of Energy says that consumer costs will increase by $86.6 million annually, but the change would result in savings totaling $281 million per year. More than that, the Department says expects it to reduce air pollution.
A Republican sponsor also introduced a bill revising the standards for ceiling fans in 2020, and the House passed it.
Gas Stoves and Dishwashers, Too
It's not just ceiling fans that have caught the Department of Energy's attention. The Biden Administration has proposed new rules on using gas stoves, too. The appliances are well-known for releasing formaldehyde and carbon monoxide into the air.
Additionally, the Biden Administration took aim at dishwashers, aiming to make them more environmentally friendly. It's another proposed rule receiving serious pushback from industry, consumer groups, and lawmakers. Critics argue the administration's proposed changes in this area would diminish consumer convenience and performance for incremental gain.
Analysts don't expect the ceiling fan rule to go into effect until 2028.
Copyright 2023, USNewsBreak.com