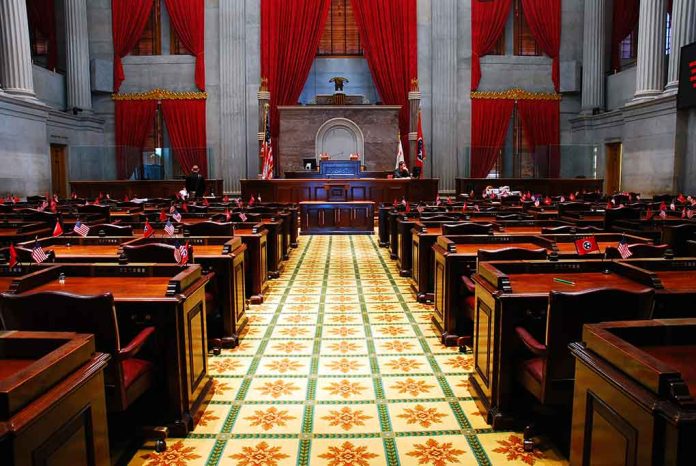 (USNewsBreak.com) – Do the same standards apply fairly to everyone in government? The answer should be yes, but lawmakers all too often appear to dodge the consequences of their transgressions. A recent incident in which the Tennessee State Senate expelled Senator Katrina Robinson (D-TN) over a criminal conviction reignited that very debate.
Tennessee senators voted to expel Robinson on February 2. A jury found the senator guilty of wire fraud stemming from an incident before her tenure in the Senate. Robinson allegedly stole $600,000 from a health care school.
Tennessee Democrat expelled from state Senate over fraud conviction https://t.co/TXdCG8MCdT pic.twitter.com/VSG0Isy0ZW

— New York Post (@nypost) February 3, 2022
According to Senate Speaker Randy McNally (R-TN), Robinson's conviction is the first in the history of the state but was necessary to uphold the integrity of the office.
Robinson, who is black, labeled the action misogynistic and racist, likening it to a lynching. She pointed to other scandals among lawmakers that never led to expulsion as a double standard.
Other Democrats in the Senate had joined with Robinson to request the Senate delay the vote until after she is sentenced in March; the matter is not yet final. The senator also offered to resign from her post after learning her fate.
The Republican-controlled chamber moved forward with the vote despite pleas to hit the pause button. Twenty-seven representatives voted to expel Robinson, while just five voted to keep her in the Senate.
Was expulsion the right call for Robinson? Or do you think the GOP should have agreed to delay the vote until her sentencing?
Copyright 2022, USNewsBreak.com