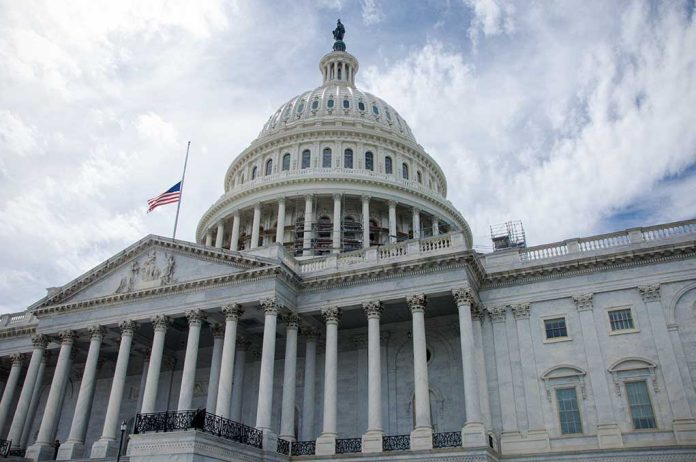 (USNewsBreak.com) – Serving in Congress wasn't originally meant to be a career. Yet, numerous senators and representatives run and serve for many consecutive terms, some until they retire. One Democrat senator now says she's ready to "pass the torch" as soon as her current term is up. Debbie Stabenow (D-MI) will not seek re-election and plans to leave when her term ends in January 2025.
Inspired by a new generation of leaders, I have decided to pass the torch in the U.S. Senate. I am announcing today that I will not seek re-election and will leave the U.S. Senate at the end of my term on January 3, 2025.

Read my full statement:https://t.co/qYJE6lyRJ3 pic.twitter.com/Fq659Aevs0

— Sen. Debbie Stabenow (@SenStabenow) January 5, 2023
Stabenow has been serving her state as a senator since 2001. She's taken several leadership roles, which include her current positions as head of the Senate Agriculture Committee and the Senate Democratic Policy Committee. She has spearheaded various initiatives throughout Michigan, including conservation efforts centered on the Great Lakes Restoration and protecting the state's water outlets. With her focus on farming, she's also made farmer's markets a priority and held a national hearing for the 2018 Farm Bill.
Stabenow says she plans to continue to serve her state, just not in an official capacity. Rather, she'll be involved with the community while spending time with her family.
The Michigan senator's announcement is notable because the election to fill her slot is next year. It's unknown who will replace her, but Axios reports there are a few possibilities, such as Rep. Elissa Slotkin (D-MI) and Rep. Haley Stevens (D-MI).
In the Senate, where the Democratic party holds a narrow majority, they can't afford to lose many seats at all. Meanwhile, Republicans are already gearing up for a fight for Stabenow's spot. According to The Epoch Times, National Republican Senatorial Committee spokesperson Mike Berg said in a statement that they plan to "aggressively target this seat in 2024." Meanwhile, Axios reports that Republican strategist John Sellek believes Stabenow's announcement sets off a "political earthquake."
Copyright 2023, USNewsBreak.com