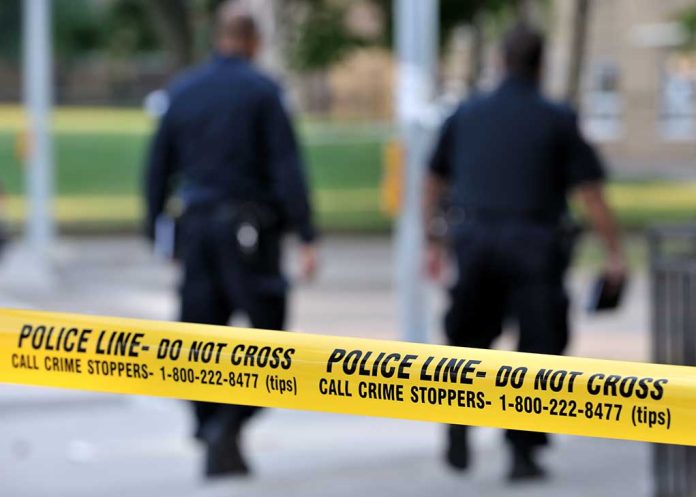 (USNewsBreak.com) – Late Monday night, February 13, the news broke that a gunman was loose at Michigan State University (MSU). Authorities in the area told residents and students to shelter in place while they attempted to track down the suspect. In the aftermath, three people were dead and five more were wounded.
The first call notifying the college and law enforcement of the shooting came from Berkey Hall at 8:18 p.m. Monday evening, which led to police from all over Michigan heading to the campus. The manhunt took hours, but it moved quickly once the college released security camera footage of the suspect. Within 17 minutes, thanks to a tip called in, officers located the suspect, later identified as 43-year-old Anthony McRae.
In a press conference, police said the events were a true "nightmare" and confirmed McRae had died of a self-inflicted gunshot wound. They also asked that people look to law enforcement for the news, and not social media, as there was much misinformation going around.
According to Public Safety Interim Deputy Chief Chris Rozman, McRae was not in any way affiliated with the school and police have no motive for the crime. They are not looking for any other suspects.
The victims were named in a news release from the campus police: Arielle Anderson and Alexandria Verner, who were both juniors, and Brian Fraser, a sophomore, all perished in the attack. The MSU Police extended their gratitude to the community for aiding in the efforts and expressed their condolences for the lives lost and those injured.
There have been a number of mass shootings this year already, the one at MSU being just the latest in a series. According to the Gun Violence Archive, there have been 71 incidents this year alone as of February 15. On January 21, a 72-year-old man opened fire at a dance club during the lunar new year celebration, killing 11. Two days later, a man attacked people at two farms, fatally shooting seven.
Copyright 2023, USNewsBreak.com