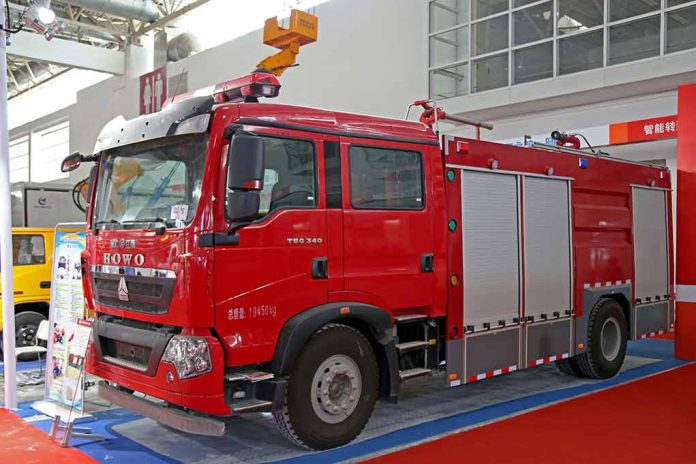 (USNewsBreak.com) – Beijing was under fire, quite literally, after a blaze destroyed part of Changfeng Hospital, a private medical facility in the city, killing at least 29 people and injuring dozens more. Authorities quickly jumped into action, but they failed to notify the citizens about what was happening until hours later, sparking backlash.
What Caused the Fire?
According to The New York Times, preliminary investigations show that the tragedy likely began when sparks resulting from construction crew renovations ignited paint. The blaze quickly grew out of control, but firefighters were able to extinguish it within 30 minutes.
Authorities are continuing to investigate and have taken 12 people into custody, Deputy Director of the Beijing Health Commission Li Ang said per The Washington Post. The Changfeng Hospital president was among the individuals arrested, and others included construction workers accused of starting the fire. They're being held for "serious liability incidents."
Multiple Deaths Reported
An unnamed witness spoke about the tragedy, saying she heard people screaming. She even showed photos of people in the hospital hanging out the windows, trying to escape. Three people jumped from one of the highest floors onto a ledge, but whether they survived remains unknown. Other reports tell of people who tied bed sheets together to hold them outside windows and those who stood on top of window air-conditioning units seeking safety.
The majority of the people who passed away in the fire were patients. One medical worker, a nurse, and a family member of a patient also perished.
One of the medical staff members said a number of factors made it hard to evacuate patients from the facility. Some of the spaces are narrow, which means fewer people can fit in them, and the advanced age of some patients proved to be a challenge, particularly among those who had trouble walking.
State Censorship
The city's residents were outraged at how long the news took to reach them. Even those who had loved ones in the hospital were delayed in receiving any updates. In the aftermath of the fire, Chinese government officials restricted state media and people on the Internet from reporting on the blaze in an effort to quell public ire.
While the attempts at damage control seemed to have relaxed responses for the day, it also kept bad news from people who lost loved ones in the hospital. One woman, a daughter of a patient who died, said she wasn't notified until the next day.
Unfortunately, this isn't a new trend for China, which has experienced its fair share of industrial fires over the years. While the hospital insisted in a February WeChat post that it had employed several safety measures, that post has since been deleted, according to The Washington Post.
Copyright 2023, USNewsBreak.com