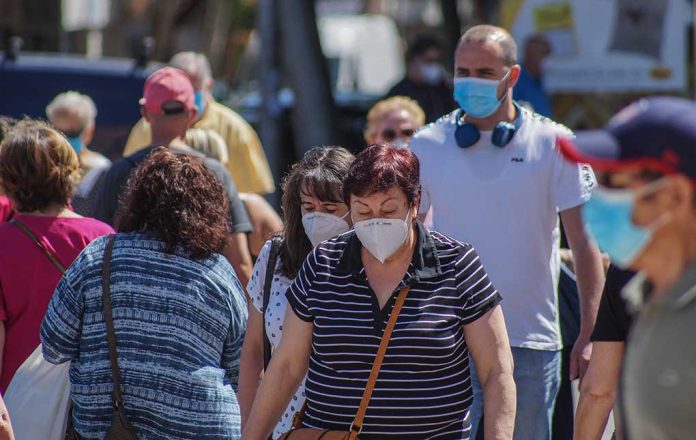 DC Gives UP on COVID? – Over 130 People Laid Off!
(USNewsBreak.com) – As the COVID-19 pandemic has become less severe after more than two years, programs put in place to track and monitor infections are coming to an end. The Washington, DC Department of Health (DC Health) laid off 131 people from the DC Contact Trace Force. The move signals a significant step away from the strict protocols and restrictions put in place during the pandemic.
Staff Reductions
The DC Contact Trace Force is a part of DC Health launched by Mayor Muriel Bowser (D) in April 2020. Bowser poured about $2.3 million into the program, created to support the department's attempts to contain the spread of COVID-19 and help prevent infections by providing information.
The force would stop by people's homes to tell them about exposure and what they should do next. Members also called people who had a close exposure, asked questions to follow up on health, and discussed risk factors. The officials would identify close contacts of people testing positive and gather the contact information. The team also provided guidance and resources, along with help managing the care of infected individuals.
According to a report from the Washington Post, he task force began with 65 people working as contact tracers and eventually grew to 430 workers. By June of this year, it had about 153 people.
Along with the 131 who lost their jobs, 19 moved to other positions within DC Health, and three moved to another government agency. The department also provided a career fair and other opportunities for those out of work to find new positions, according to a spokesperson.
Next Steps
Director Patrick Ashley assures that the conclusion of the force is not an end to contact tracing. The department will continue to do it for all types of infectious diseases, as it always has, and phone alerts from DC Health about COVID-19 will remain active.
The move is a response to the reduction in coronavirus cases since the spring of 2022.
DC Health has been using tracers for other duties, such as making calls to families whose children are behind on routine vaccinations or to alert people who were eligible for COVID-19 booster shots. Tracers working on the virus focused efforts on nursing facilities and detention centers. The current plan is for citizens to use at-home testing and to do their own contacting of people they've been around when ill.
Other areas with robust contract tracing operations are also reducing staff and rolling back the programs as the virus continues to wane in the US. Is the country out of the grips of COVID-19, or are the low numbers just a false sense of security before another wave in the fall?
Copyright 2022, USNewsBreak.com