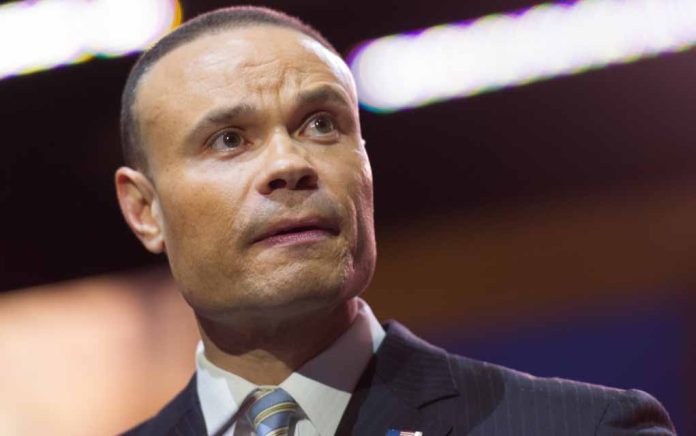 (USNewsBreak.com) – Fox News remains one of the nation's top cable news networks despite its recent legal woes. However, this month, it said goodbye to one of its long-term commentators and contributors.
On Thursday, April 20, Dan Bongino announced on his podcast that he was leaving Fox after 10 years on the network. The host is a former NYPD officer and Secret Service agent who brought vast government experience with him when discussing public matters.
Bongino quickly gained attention for his blunt way of speaking — one that resonated with viewers. While he started by providing simple commentary a decade ago, he quickly became a driving force on the network and secured two shows: "Unfiltered" and "Canceled in the USA."
Dan Bongino parts ways with Fox News https://t.co/egVNJNzKhR

— Just the News (@JustTheNews) April 21, 2023
Bongino's announcement drew speculation, especially since it came two days after the network announced it reached a nearly $800 million settlement with Dominion Voting Systems. He was quick to dispel the rumors, though. "It's not some big conspiracy," Bongino said, adding that there wasn't any "acrimony." He explained that he and network executives simply "couldn't come to terms" on another extension to his contract.
Fox News offered Bongino the chance to host a final episode of "Unfiltered" before his departure. However, he turned down the offer, and Fox ended up airing an encore presentation of host Greg Gutfeld's program instead.
The network hasn't named a replacement for Bongino's time slot. For the time being, Lawrence Jones' program will air until a permanent program is selected. Fox News executives recently indicated the network would release its new schedule "in the coming weeks."
Fox News issued a statement wishing Bongino well. The network also said it hadn't ruled out turning to him in the future to provide commentary and conduct interviews.
On April 24, news outlets reported that Fox News was also parting ways with commentator Tucker Carlson.
Copyright 2023, USNewsBreak.com