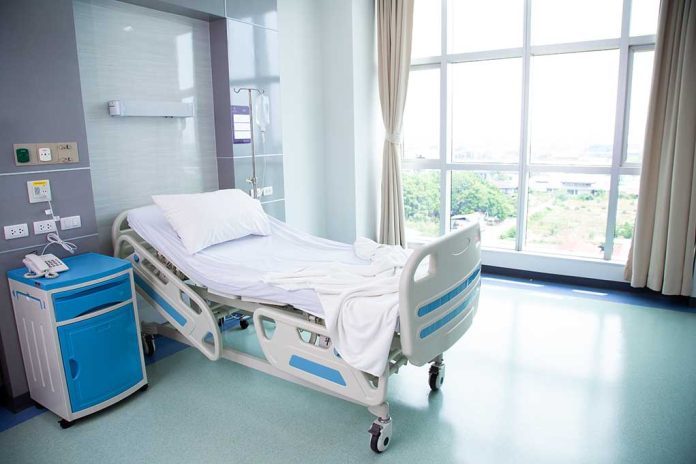 (USNewsBreak.com) – On Monday, January 2, sports fans around the world stopped and watched with bated breath as medics rushed onto the field at Paycor Stadium in Cincinnati, Ohio. Damar Hamlin, a 24-year-old Buffalo Bills safety, had finished a tackle, stood up, and then collapsed. The player apparently suffered a cardiac arrest on the field and had to be revived. After spending a week in a Cincinnati hospital, he was released and returned to Buffalo. Then, on January 11, he was finally sent home to continue his recovery.
On Monday, January 9, Hamlin was transferred from Ohio to a hospital in his hometown. NBC News reported at that time that he was making remarkable progress, with Dr. William Knight IV saying "still has a little bit of a ways to go." Hamlin, happy to be back in Buffalo, took to Twitter to express his gratitude. He has been active on the social media platform, rooting on his team and thanking everyone who wished him well.
Grateful for the awesome care I received at UCMC. Happy to be back in Buffalo. The docs and nurses at Buffalo General have already made me feel at home! 🏩🫶🏾.

— 𝐃𝐚𝐦𝐚𝐫 𝐇𝐚𝐦𝐥𝐢𝐧 (@HamlinIsland) January 9, 2023
Following the devastating event on the field, the NFL chose to cancel the game. Hamlin was rushed to the University of Cincinnati Medical Center and sedated to help with his recovery. He was also intubated because he wasn't breathing on his own. Hamlin was listed in critical condition and placed in the intensive care unit.
In the days following, the NFL star began making progress in his recovery, and doctors were happy to see that he still had neurological function. Medical professionals have not pinpointed a cause for the cardiac arrest, but commotio cordis, a condition that happens when something hard — such as a football helmet — strikes the chest at just the right time, came up in discussions.
On Wednesday, January 11, the Buffalo Bills shared an update on Twitter informing that Hamlin was discharged from the hospital in Buffalo. According to the update, doctors subjected him to multiple tests and evaluations to make sure he was in good enough shape to return home.
It's unclear whether or not he will ever return to the field after this incident.
Copyright 2023, USNewsBreak.com