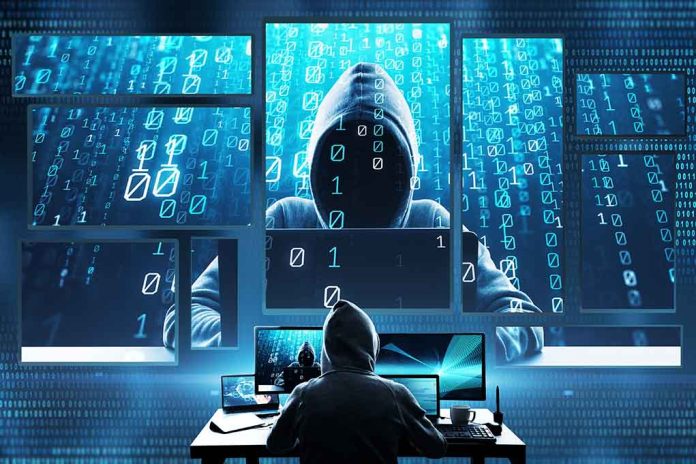 (USNewsBreak.com) – As technology continues to advance, a new form of warfare takes the spotlight. Cyberattacks have become more of a concern than ever before. With tensions growing between the United States and China, it isn't surprising cybersecurity experts say a Chinese hacker group targeted state governments.
Mandiant released a report on March 8 alleging that APT41, a China-backed cybercriminal group, has been attacking state government networks since May 2021. The company explained the hackers used these vulnerable networks to expand their espionage activities, although Mandiant could not verify the ultimate goal.
Dangerous China-backed cybercriminals have breached US government in SIX states https://t.co/9zIGyAtOmq

— The Sun Tech (@TheSunTech) March 8, 2022
APT41 reportedly managed to get into networks in at least six states, but information gathered by Mandiant shows many more states were also likely victims. The criminals were able to get into these systems using the zero-day vulnerabilities in USAHerds and Log4J software systems, along with weak spots in other applications.
Investigations show the group has advanced its capabilities, including new malware variants, techniques and methods to evade detection. The cybercriminals quickly adapted to allow them to gain access to targets.
Mandiant explains the campaign pinpointed state governments from May 2021 to February 2022. Simultaneously, the group continued targeting its more traditional victims in telecommunications and insurance. According to the report, the criminals have been persistent and relentless in their pursuits.
Copyright 2022, USNewsBreak.com