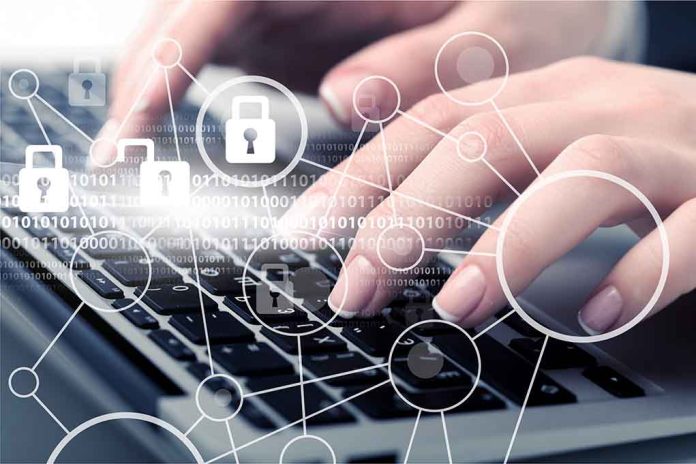 (USNewsBreak.com) – With the rise of technology and the Internet, a concerning problem has also grown: cybercrime. Hackers and bad actors seek out targets and exploit weaknesses in order to steal money, data, and as of the last few years, cryptocurrency. A recent report revealed just how much criminals have gotten away with in the last year alone.
On February 1, Chainalysis released its new findings on cryptocurrency theft, and the results reflected heavy devastation for investors. In 2022, criminals made off with $3.8 billion. Chainalysis attributes nearly half of this, or $1.7 billion, to hackers linked to North Korea. They also say the crimes likely contribute to a huge part of the nation's economy.
Crypto hacks hit a record $3.8 billion last year

2016: $.1B
2017: $.2B
2018: $1.5B
2019: $.5B
2020: $.5B
2021: $3.3B
2022: $3.5B

North Korean hackers accounted for $1.7 billion of it … meaning crypto theft is probably North Korea's biggest industryhttps://t.co/u7qle1bQdA pic.twitter.com/2FpxmRy5uT

— John Koetsier (@johnkoetsier) February 1, 2023
Of the victims, Chainalysis attributes 82.1% of the losses — $3.1 billion — to Decentralized Finance (DeFi) protocols. DeFi protocols are the codes governing the use of digital assets on blockchain networks. The company says $1.1 billion of North Korea's thefts occurred in this manner.
When investors transfer funds between blockchains, they use a "cross-chain bridge" which is vulnerable to hackers, who mostly attack at this stage. The report discusses a few ways to mitigate damages in this area, including code auditing, stimulating hacking scenarios to see how the protocols stand up to attempts, and implementing circuit breakers, an automated process to halt exchanges.
The alleged attacks were largely spread out across the year, with the biggest cluster occurring in October, when hackers perpetuated 32 attacks and stole $775.7 million. Theft overall was up from 2021 by half a billion dollars, increasingly significantly from 2016, when hackers ripped off just $0.1 billion in cryptocurrency.
A number of lawmakers have called for the regulation of the cryptocurrency market. These demands only increased following the collapse of FTX last year. Many investors are losing major amounts of money in the crypto market, and with that comes quite a cause for concern.
Copyright 2023, USNewsBreak.com