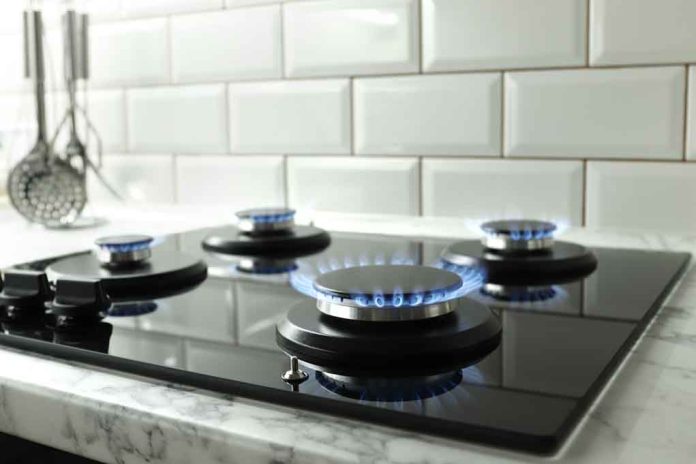 (USNewsBreak.com) – A survey reported in 2022 that in the US, approximately 35% of homes have gas stoves. In New York, Los Angeles, and Chicago, those rates are significantly higher, ranging between 73% to 81%. Despite their popularity, the safety of these stoves has been called into question time and again. Experts say they contribute to emissions, and recently, scientific research has revealed a correlation between them and different health issues including cardiovascular and respiratory problems. Now, a federal agency is looking into possible action.
A Bloomberg report from January 9 stated that the US Consumer Product Safety Commission (CPSC) was considering ways to address the pollution that the stoves emit including fine particulates, carbon monoxide, and nitrogen dioxide. Agency commissioner Richard Trumka said the CPSC was looking at all options, adding that, "Products that can't be made safe can be banned."
However, on January 11, CPSC Chairman Alexander Hoehn-Saric released a statement walking back these comments, saying that the commission is not trying to ban gas stoves. "The CPSC has no proceeding to do so," he said, indicating that it's instead looking at options to increase safety.
A federal agency may look to ban gas stoves reportedly over concern about the release of pollutants that can cause health and respiratory problems. | @brittybernstein https://t.co/wDz9J8lx5b

— National Review (@NRO) January 10, 2023
Some research has suggested that the use of the stoves has contributed to 12.7% of childhood asthma cases. Bloomberg pointed to another report as well, showing that the effects of nitrogen dioxide include coughing, wheezing, and other breathing problems.
Last month, two Democrats, Representative Don Beyer (VA) and Senator Cory Booker (NJ), wrote to the federal agency asking it to look into and address the issue. They acknowledge the CPSC's intention to evaluate and propose solutions to the risks gas stoves pose by March 1, 2023, and ask that the commission take specific actions. These include:
Educating the public on the risks of cooking with gas stoves
Requiring labels on the appliances that detail exposure risks
Issuing "mandatory performance standards" to manage health concerns and leakage
Requiring hood ranges with the sale of the appliances to help ventilate kitchen spaces
The commission is planning to seek information and solutions from the public in the spring regarding gas stoves and their emissions.
Copyright 2023, USNewsBreak.com