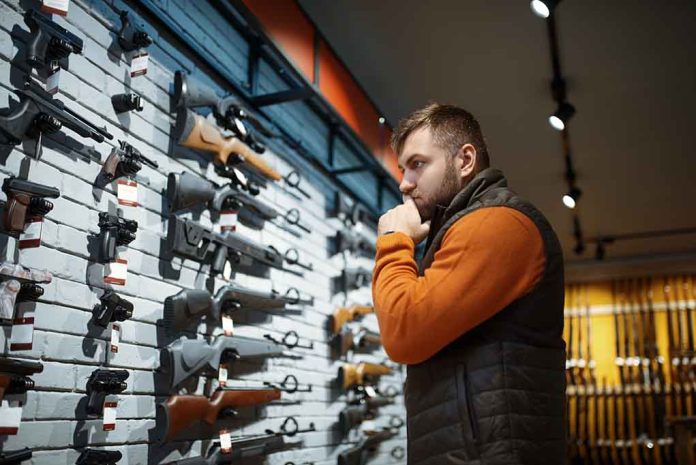 VICTORY: 2nd Amendment Win Sets Liberals Ablaze In Leftist State
(USNewsBreak.com) – In October 2019, the governor of California signed into law a ban on individuals under the age of 21 from buying semi-automatic firearms. But on May 11, the 9th US Circuit of Appeals in San Francisco ruled that bill unconstitutional. Judge Ryan Nelson wrote in the ruling the ban violates Second Amendment rights.
Court rules on if California's under-21 gun sales ban is unconstitutionalhttps://t.co/qDZGzpLRVP

— Fox News (@FoxNews) May 12, 2022
Nelson also categorized the law as an almost complete outlaw on semi-automatic firearms for younger Californians. He explained that many of the heroes in important wars that shaped the United States were young men. Without them, today's America would be nonexistent, so the judge felt a need to reaffirm the right to bear arms for young people.
Firearms Policy Coalition (FPC) Vice President of Programs Adam Kraut, a plaintiff in the lawsuit, told Fox News the organization is hopeful that this will mean the lifting of other states' age-related bans and wins in court cases challenging those types of laws. The FPC also sought to stop the state requirement of a hunting license to buy rifles or shotguns for applicants under 21 who are not military members or law enforcement. But the court ruled that decision is fine. The judges noted it is part of reasonable gun control measures.
California Attorney General Rob Bonta's office said in a statement to Fox News that it's reviewing the decision and will continue taking steps to stop gun violence within the state. The office also called California's gun laws "commonsense."
Copyright 2022, USNewsBreak.com