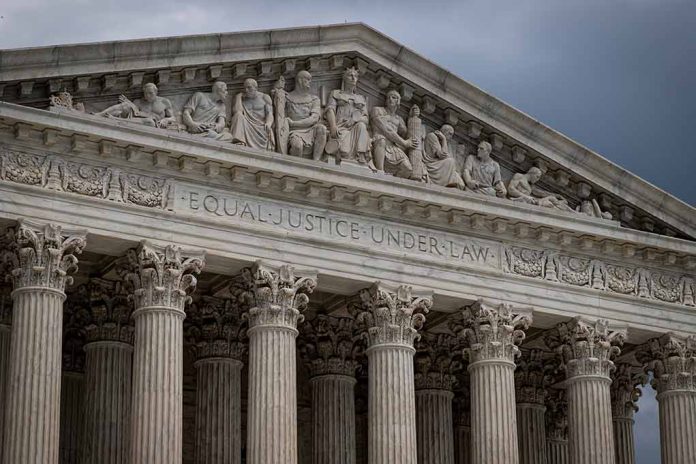 (USNewsBreak.com) – More than a year ago, the Supreme Court overturned Roe v. Wade in its Dobbs v. Jackson Women's Health decision, but the debate continues. It's not uncommon for pro-life advocates to take up a spot outside abortion clinics in hopes of deterring women from going through with terminations. However, one county in New York prohibits the practice, and the matter could end up before the High Court next term.
In June 2022, Westchester County, New York, enacted the Reproductive Health Care Facilities Access Act. The so-called "bubble law" protects those who visit abortion clinics from obstructers who may set up shop outside the facilities. Pro-life demonstrators or advocates cannot get within eight feet without explicit permission. The law also forbids would-be obstructers from harassing or following anyone within 25 feet of the clinics.
In November 2022, Debra Vitagliano, who regularly visits abortion facilities to serve as a "compassionate voice to abortion-vulnerable women," according to Fox News, filed a lawsuit against the county, saying the act violates her First Amendment rights.
The Supreme Court this fall will decide whether to take up a case that challenges a New York law that says "sidewalk counselors" outside abortion clinics can be arrested if they approach women to discuss alternatives to abortion.https://t.co/VvP9ZdhP2Y via @Yahoo

— JoshWilliamsForOhio (@Williams4ohio) July 27, 2023
In December 2022, citing Hill v. Colorado, US District Judge Philip Halpern ruled in favor of Westchester County and dismissed the case. The plaintiff appealed, and the appeals court vacated Halpern's judgment in June, extending the legal battle. Now, the case could land before the Supreme Court should they decide to take it. Only four Justices must agree to land the case on the docket for the 2023-2024 term, which begins in October.
Legal experts seem to think that Vitagliano has grounds for the SCOTUS to hear the case. Her attorneys say the Hill decision was a "contradiction" of peoples' right to free speech. They cite former Justice Anthony Kennedy's dissent in the matter, calling it the same. If the current Justices agree to hear the case, the country may see yet another significant precedent overturned.
Copyright 2023, USNewsBreak.com