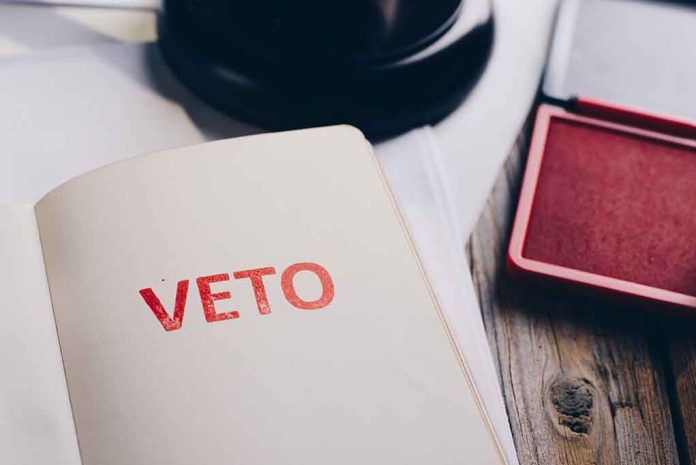 (USNewsBreak.com) – Many cities have seen spikes in crime in the last several years, and many have even made efforts centered on police reform. In Washington, DC, the DC Council undertook criminal reform and, in November, passed the Revised Criminal Code Act of 2022 with a unanimous vote. However, when it got to Mayor Muriel Bowser's (D) desk this month, she vetoed it. The council then took one last action.
On Tuesday, January 17, the DC Council overrode Bowser's veto in a 12-1 vote. The only "no" was Trayon White (D), who voted in favor of the act last year. His reason for going against the bill this time is that he thought it didn't address the actual problem of crime and that more preventative measures were necessary.
The act will not only reduce most maximum sentences while also doing away with mandatory minimum sentences, but it will also allow those charged with misdemeanor crimes to have a jury trial.
Nothing is sure to fix DC's crime problem like going easy on criminals, right? https://t.co/Kkvn5uzLtA

— Daily Caller (@DailyCaller) January 18, 2023
In her veto this month, Bowser cited concerns about an overloaded court system. When the council overturned it, her office released a statement. She stated, according to ABC News, that elected leaders need to keep the system "fair and functional" out of respect for the impact gun violence has had on communities. Bowser further said her focus will be on sending new legislation to the Council that addresses the "most concerning policies and weakened penalties."
Some of the staunchest critics have said that the reforms will actually put criminals convicted of violent crimes, including those with guns, back on the streets in less time. Supporters of the act counteracted this by saying that the judges' sentences rarely hit the maximum, and the move puts punishments more in line with the actual punishments.
Statistics show crime is on the rise in DC. In 2023, murders are already up 50% compared to the same time last year, while assault with a dangerous weapon is up 3%. All crime, in general, is up 24% in the city.
Copyright 2023, USNewsBreak.com