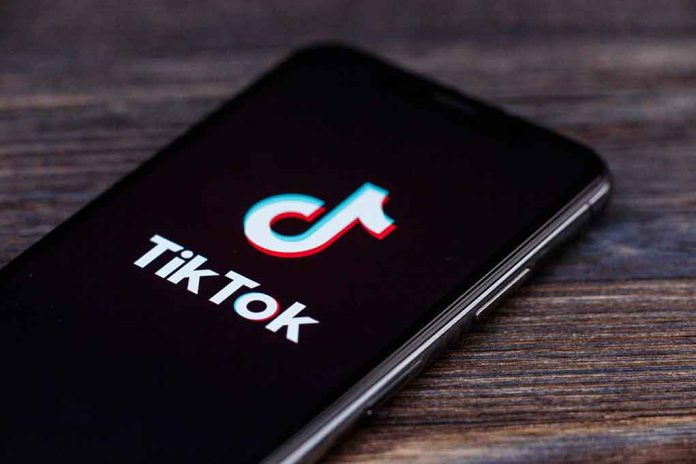 (USNewsBreak.com) – The debate around the social media app TikTok has been raging for years. Former President Donald Trump tried to ban it when he was in office to no avail. However, that all seems to be changing. As of March 2023, 25 states and the federal government have banned the app on governmental devices. However, lawmakers are weighing a broader restriction, such as prohibiting the use of the app in the United States — for everyone.
Restricting TikTok
Many lawmakers have been outspoken about TikTok and the danger the short-video app could pose to national security. The White House has acknowledged there could be potential risks associated with the platform, but wouldn't say whether or not President Joe Biden would entertain a ban on TikTok even if legislation passed that gave him the power to do so.
There's another option on the subject, though, according to Adam Kovacevich, chief executive of the Chamber of Progress. He said there's a chance that the federal government could force a sale of ByteDance Ltd., the Beijing-based company that owns TikTok, to a Western owner, one that wouldn't have such close ties to the Chinese Communist Party (CCP) or China in general.
Will it Hurt Democrats More?
According to The Wall Street Journal, Republicans believe Biden is hesitant to take action against the company because of the potential political fallout. Political strategists say TikTok could be harnessed as a major campaign tool for the 2024 presidential election, and banning the app, or restricting it in some way, could hurt Democrats in the long run. This is because most of the app's users are of the younger generation, who tend to lean left in their beliefs.
Commerce Secretary Gina Raimondo agrees with this sentiment, saying in a Bloomberg interview that if the Biden Administration bans TikTok, they're "gonna literally lose every voter under 35, forever." An unnamed Democratic consultant said doing so before the election is "politically insane." So this leaves Biden — and Democrats — with a conundrum: political advantages or a perceived national threat.
However, despite this potential challenge, more Democrats have come forward with supporting a ban, which was previously championed by mostly Republicans. According to CBS News, the change seems to have come in the wake of escalating tensions between the United States and China. Senator Michael Bennet (D-CO) went so far as to demand Google and Apple remove it from their stores, and Senate Majority Leader Chuck Schumer (D-NY) is willing to entertain a ban.
ByteDance said moving to eliminate TikTok would be an infringement on First Amendment rights and set a "harmful precedent." It also reaffirmed it would not share user data with Beijing or otherwise let the Chinese government influence its operations. It had no comment on a potential sale.
Copyright 2023, USNewsBreak.com