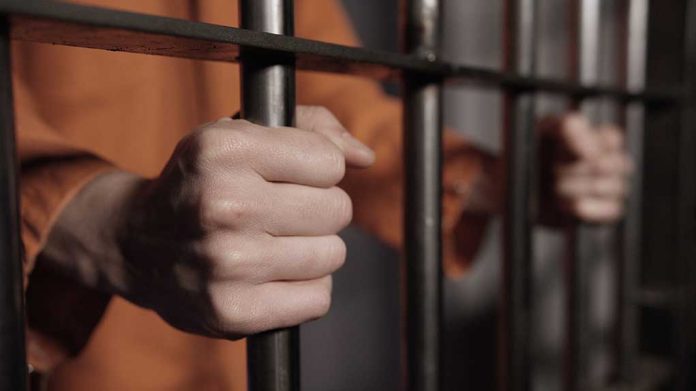 Waukesha Parade Assailant To Spend Life Behind Bars
(USNewsBreak.com) – Waukesha, Wisconsin is an average suburb just west of Milwaukee. With typical poverty rates and a median income of about $65,000 in 2020 dollars, the city has its ups and downs — and its Christmas parade. Every year, the downtown streets shut down, and a winter wonderland of floats and musical acts makes its way past cheering spectators. In 2021, a tragedy nobody saw coming left 6 people dead and dozens injured. On November 16, a Waukesha County judge sentenced the man responsible to life in prison without the possibility of parole.
Infamous Senseless Violence
The man is none other than Darrell Brooks, whose antics since his arrest for the grisly crimes are just as infamous as the deeds themselves. Brooks defended himself in his criminal trial, interjecting a litany of interruptions, and spending a decent amount of time in empty adjacent chambers while Judge Jennifer Dorow tried to keep order in her courtroom.
Ultimately, a jury didn't believe the defendant's defense that honking his horn was an adequate warning for people to move out of his way and that he never intended to harm anyone. At his sentencing, Judge Dorow noted the defendant's lack of remorse before remanding him to jail for the rest of his days. He was found guilty on dozens of related charges, which ultimately won't make a difference. Each of the six counts of first-degree intentional homicide carries a life sentence.
Victims and Their Families Speak Out
A day before sentencing, Judge Dorow heard impact statements from victims and family members. Sheri Sparks, whose 8-year-old died while proudly marching beside his baseball team, told Dorow that her "world came crashing down." She added that another of her sons sustained injuries as well and still has issues with memory and emotional damage. She asked for the maximum sentence.
Another individual impacted by the incident, Sasha Catalan-Castillo, also spoke out. She was struck by the vehicle while marching in the high school band, and shared her feelings of trauma with the court. She said she is still dealing with the emotional repercussions of that day, adding, "I don't know when the nightmares will go away."
Other injured victims and family members also recounted their emotional stories of that day.
The Show Goes On
The 2022 Waukesha Christmas Parade will go on as scheduled on December 4. Beginning at 11 a.m. that day, tow trucks will be out in force removing unauthorized vehicles from inside a secure perimeter as barriers to keep people safe from traffic go up around the parade area. By 3:15 p.m., the entire area will be off-limits to vehicle traffic until the event's conclusion around 6 p.m.
Copyright 2022, USNewsBreak.com