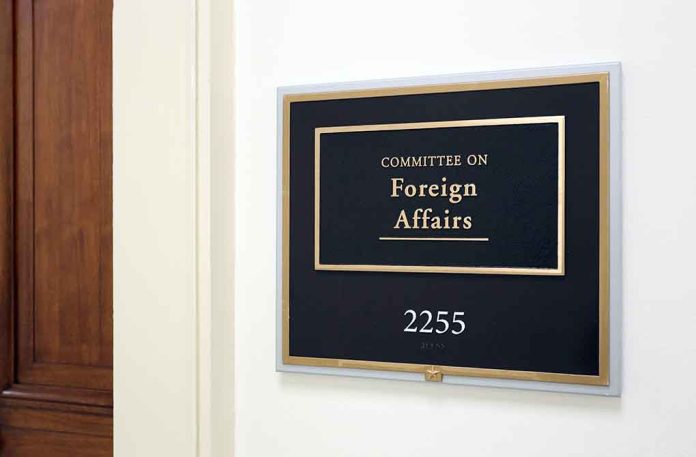 (USNewsBreak.com) – In March, the House Foreign Affairs Committee sent a subpoena to Secretary of State Antony Blinken, requesting a Dissent Channel cable from July 2021. According to an article published in The Wall Street Journal on August 19, 2021, the memo warned that Afghanistan's capital city, Kabul, could possibly collapse because of the Taliban's imminent advance and the Afghan military's potential inability to prevent it. In the end, that proved to be true, and the US' troop withdrawal from the country was nothing short of disastrous. Blinken has refused to turn over the document, and now committee chair, Rep. Michael McCaul (R-TX), is looking to pursue contempt charges.
On Sunday, May 14, McCaul appeared on ABC News' "This Week" and discussed the subpoena and Blinken's failure to comply with Jonathan Karl. He said he is "prepared to move forward to contempt proceedings," acknowledging that it "would be the first time a secretary of state has ever been held in [criminal] contempt by Congress."
House Foreign Affairs Committee Chairman Michael McCaul said that Congress will continue to pursue contempt charges for Secretary of State Antony Blinken. https://t.co/y1zRFQRSeA

— ABC News (@ABC) May 15, 2023
The Wall Street Journal reported that the cable was dated July 13, 2021, more than a month prior to the withdrawal. It held recommendations on how to speed up the withdrawal process while mitigating the damages — something that didn't happen. The US did its final takeoff from Kabul Airport on August 30, leaving behind an untold number of Afghan allies — many of whom suffered at the hands of the Taliban in the weeks and months afterward. Additionally, a suicide bomber claimed the lives of 13 US service members.
McCaul acknowledges that the State Department has offered to provide what it calls a "filtered summary," but he's not satisfied with that solution. If Congress does vote to hold Blinken in contempt, he will be referred to the Department of Justice for criminal charges, though it's unlikely the agency would pursue a case against him.
According to a spokesperson, McCaul plans to introduce a contempt charge on May 24.
Copyright 2023, USNewsBreak.com