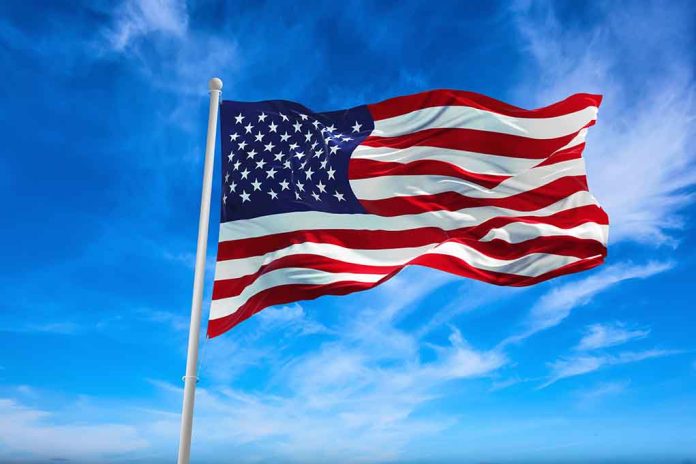 New Bill UNVEILED – This Patriotic Move Is Stunning!
(USNewsBreak.com) – Citizens all across the United States proudly display, serve under, and salute the American flag. Even so, many don't realize that not all of them are produced here at home. A group of senators aim to change that fact — at least for the government. Just one day after flag day, on June 15, Senators Sherrod Brown (D-OH), Joe Manchin (D-WV), Rick Scott (R-FL), and Susan Collins (R-ME) introduced the All-American Flag Act, which will require the government to purchase only American flags made in the good old US of A.
Bill Would Require Govt to Buy American Flags Made in USA https://t.co/jG4OdAySVn

— Restored Republic (@R_republic_411) June 17, 2022
As the law currently stands, it is acceptable for the government to buy American flags made from 50% of US-made materials. Supporters of the new bipartisan bill say anything less than 100% is unacceptable for the American symbol of freedom.
Collins said she considers the legislation important because the American flag symbolizes the country's very identity and resolve, so it should be produced within the US borders. Brown agreed, adding that citizens shouldn't have to worry that their tax dollars are being spent on importing flags from other countries when we have workers here who could proudly manufacture them.
Manchin said he too was proud to co-sponsor the bill to stop the government from purchasing or using any flag that isn't made in the United States using all-American materials.
Do you think it's important that American flags are made entirely in the US with all-American materials?
Copyright 2022, USNewsBreak.com