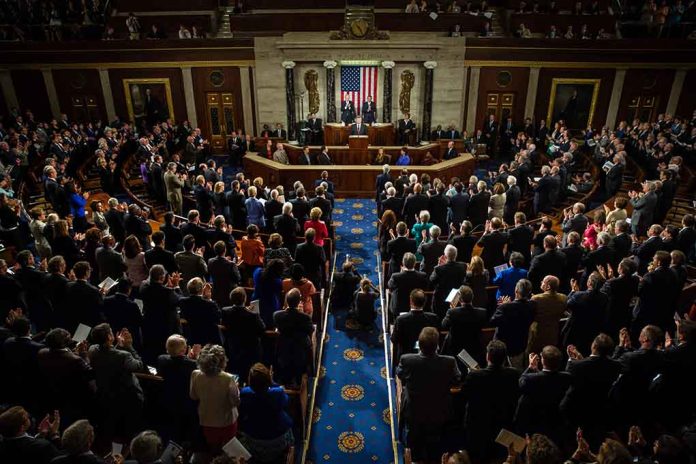 (USNewsBreak.com) – In 1991 and 2002, Congress passed authorizations for the use of military force (AUMF). These authorized the presidents at the time "to use all necessary and appropriate force" against Iraq, which was deemed a national security threat. The United States has not been at active war with the Middle Eastern country since 2011, and now Congress is trying to repeal those two AUMFs.
Senators Tim Kaine (D-VA) and Todd Young (R-IN) are spearheading the efforts to end the Iraq war powers bills in the Upper Chamber. The bipartisan measure was introduced on February 9, but is only now moving forward.
A Senate committee will consider legislation next week that would repeal two authorizations for past wars in Iraq, Majority Leader Chuck Schumer said on Wednesday, in a renewed push to reassert Congress' role in deciding to send troops into combat. https://t.co/qQoqzb8veM

— NEWSMAX (@NEWSMAX) March 2, 2023
The matter will come up before the Senate Foreign Relations Committee, which Senator Bob Menendez (D-NJ) chairs. If it clears the committee, Senate Majority Leader Chuck Schumer (D-NY), who is in favor of the legislation, could bring it to the Senate floor for a vote. In a statement, Schumer said that it's time "to put the Iraq war squarely behind us once and for all," and to do so means "extinguish[ing] the legal authority that initiated" it, according to Reuters. Young says in a statement that times have changed, and Iraq is now "a strategic partner."
Representatives Tom Cole (R-OK), Chip Roy (R-TX), Barbara Lee (D-CA), and Abigail Spanberger (D-VA) sponsored similar legislation in the House. The chamber is largely behind the push.
Congress last tried to repeal the 2002 authorization in 2021. The push made it through the House but failed to clear the Senate. This time, some Republicans are hesitant to pass the measure repealing the AUMFs without having another one in place, which could potentially hinder a vote in either chamber.
The 20th anniversary of the latest Iraq war is quickly approaching. The US last invaded on March 19, 2003, under the helm of Republican President George W. Bush, as he was seeking weapons of mass destruction — none were ever found.
Copyright 2023, USNewsBreak.com