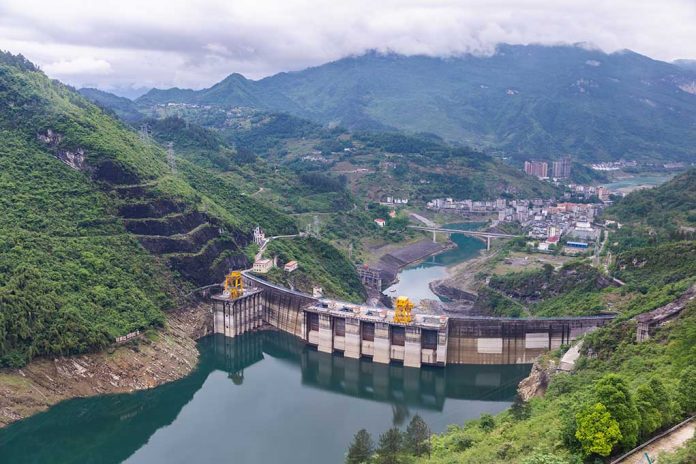 (USNewsBreak.com) – There's a world-wide move to convert energy resources into greener alternatives. The mission is to help reduce pollution and damage to the earth as a result of our fossil fuel use.
The conversion is a slow process in most countries, requiring care to avoid causing further damage or putting people, plants and animals at risk. Such is not the case in China.
The communist country has been sprinting toward its goal of being carbon neutral by 2060, reducing the country's reliance on coal, oil and gas with projects including the Baihetan Hydropower Station. The Chinese government is choosing to ignore the dangers of moving so quickly and not taking the time to measure the toll such projects could take.
Second-Largest Hydropower Station
On June 28, 2021, China started its second hydropower station, under partial operation, in Beijing. Chinese news sources report the dam will be fully functional in July 2022.
The Baihetan Hydropower Station is currently the second largest in the world behind the Three Gorges Dam, which is also in China. The new station will become the largest when fully operational.
It has a capacity to generate 16,000 megawatts of electricity and stands 289 meters high. Located on a gorge in the country's longest river, Yangtze, the dam is able to provide power to half a million people annually.
The Chinese Viewpoint
Chinese leaders hail this effort as a major success and a milestone in the move toward carbon neutrality. They boasted to the Global Times, a government-run publication, that they've developed the world's first seamless dam made with unique Chinese concrete technology to prevent thermal cracking.
Officials timed the startup to coincide with the 100th anniversary of the Communist Party of China's founding. They say the "new" leadership allowed the country to become the leader of hydropower development on a global level. They also touted the dam as proof of the benefits of Chinese socialism, which they believe will help boost the "Made in China" profile.
The View From the Other Side
Some people aren't so happy about the station's operation. Environmental experts say the project will put area plants and animals, including the Yangtze finless porpoise, which is on the critically endangered list, at risk.
They also mention construction activities change the water, damaging not only the health of plants and animals, but also humans. There's a potentially negative impact on 60 million people downstream, and the projects to build both hydropower plants have dislodged hundreds of thousands of people, endangered nearby communities and threatened Tibetan cultural heritage. The construction has also allowed Beijing increased control over India's water supply.
While it's commendable to join the global movement to reduce the use of fossil fuels, China's approach seems to be more about showboating and asserting its power as a world leader. There is little success in causing more environmental damage and putting people at risk.
Copyright 2021, USNewsBreak.com