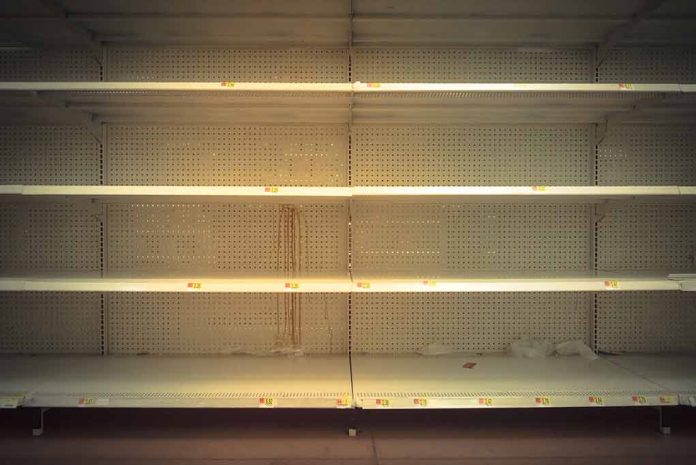 (USNewsBreak.com) – Television shows like "Man vs. Food" have sparked a wave of food challenges over the past decade-plus. Some of them even go viral. Paqui has been hosting its own "One Chip Challenge" for the past seven years, but now it is pulling the product from store shelves for a very sad reason.
The "One Chip Challenge" has been around for many years but has recently become the subject of a viral competition to see who can eat it without consuming anything else — food or drink. The product contains two of the hottest peppers on Earth, the Naga Viper and Carolina Reaper pepper varieties. They range from 1.3 million to 2.2 million on the Scoville Scale, respectively.
The maker of extremely spicy tortilla chips marketed as the "One Chip Challenge" is pulling the product from shelves after a mother said her teenage son died of complications from consuming a single chip. https://t.co/N5Ji5TEudD

— NBC News (@NBCNews) September 7, 2023
On September 1, Lois Wolobah received a call from the Doherty Memorial High School, asking her to pick up her 14-year-old son, Harris. He had fainted after eating the chip. He passed out again at home, which prompted his parents to take him to the hospital. Sadly, he died there.
While an autopsy is underway, official results can take several weeks. In the meantime, Harris's parents say they weren't aware that he had any underlying health conditions. He was a healthy kid who played sports. Lois Wolobah reportedly told WBZ-TV she misses her son "so much" and doesn't want any other parent to experience what she's going through.
In response, Paqui is working with retailers to remove the product from store shelves and is offering a refund to those who have purchased it. It posted a statement on its website, noting that it clearly labeled the food as "intended for adults only," although many teens have disregarded the notice.
This incident wasn't the only case when teenagers became ill after consuming the spicy chip. Consuming the chips sent several students at a middle school in California's Dublin Unified School District home last year after suffering "adverse reactions to [the] product."
Copyright 2023, USNewsBreak.com