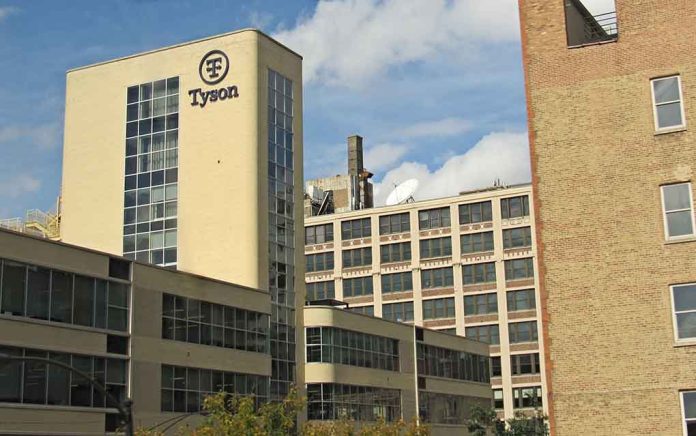 Prominent Tyson Foods Official Arrested
(USNewsBreak.com) – A woman reportedly came home to her residence in Fayetteville, Arkansas, on November 6 to find a drunk stranger asleep in her bed. She had not let the man inside and had no idea who he was, so she called the police. After they arrived, officers identified the man as John R. Tyson, the Chief Financial Officer (CFO) of Tyson Foods Inc. Now, he's headed to court in December.
Tyson Foods Chief Financial Officer John Tyson faces charges of public intoxication and criminal trespassing after his arrest in Arkansas early Sunday, which came a month after he was appointed to his position at the company. https://t.co/TvbMyFwPz2

— CBS News (@CBSNews) November 7, 2022
Tyson is a relative of the $24 billion company's founder. According to CBS News, he began working as the CFO on October 2 and has been with the business since 2019.
Officers tried to wake Tyson once they arrived at the unnamed woman's house, but he was intoxicated and unable to communicate clearly. NBC News reported that he tried to return to bed and go back to sleep. The deputies took him into custody for criminal trespass and public intoxication.
In an internal business memo, Tyson expressed his embarrassment. According to The Associated Press, the CFO noted he did not live up to the expectations he holds for himself or those of the company and admitted to making "a serious mistake." The executive also reportedly stated this week that he is seeking help for his alcohol addiction.
Tyson went into the Washington County Detention Center but was out on bond by that evening.
Copyright 2022, USNewsBreak.com