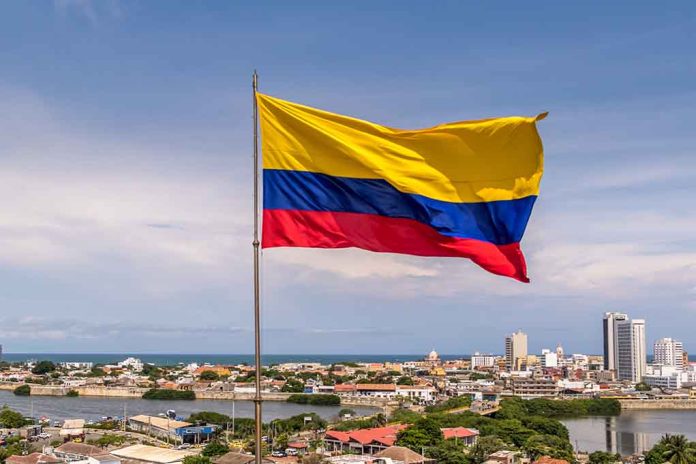 World Leader REPLACED – Voters Have Decided!
(USNewsBreak.com) –  On June 19, in a run-off election, Colombian voters elected Gustavo Petro as their new president. Petro is the first leftist to hold the office. As a former M-19 rebel, the new president will most likely change the political atmosphere in the country to influence Latin America as it moves more to the left.
Petro's Plans
Petro currently serves as a senator in Colombia. His opponent in the second vote was Rodolfo Hernandez, a real estate investor. Both men were also former mayors. Petro won 50.47% of the vote.
The newly elected president has said he plans to work on reforming healthcare, agriculture, taxation, and pensions. He also wants to change tactics on how the country battles drug cartels.
Petro expressed his willingness to revive diplomatic talks with Venezuela and work on relations with the United States. In a statement on June 19, Secretary of State Antony Blinken congratulated the voters in Colombia on the election and said, "We look forward to working with President-Elect Petro to further strengthen the US-Colombia relationship."
Unfortunately, the new president's ambitious ideas may face pushback as he lacks the majority in Congress to swiftly enact any proposals.
Concerns About the Leftist Agenda
Supporters of Petro's opponent expressed concerns about how having a leftist in charge could push Colombia into disarray like neighboring Venezuela. For instance, voter Karin Ardila García hoped he would not move the country toward communism or socialism, and worried war could be on the horizon, too.
The executive director of the Center for a Secure and Free Society, Joseph Humire, stated that the Biden Administration should be cautious about Petro. He told Fox News it's essential to ensure the new president doesn't damage democratic institutions "under the guise of constitutional reform."
Other leftist Latin American leaders were quick to offer congratulations to Petro. These are leaders who struggle with security and stability in their own countries. Agustin Antonetti of the Fundación Libertad explained Petro appears to be the "missing piece" in the "new reconfiguration in Latin America" that is moving toward "leftist governments."
He also noted this region is suffering from declining economies and political systems. They have dictatorships in Cuba, Nicaragua, and Venezuela that receive endorsements from surrounding leaders. There is a rise in authoritarianism, which is worrisome.
A former Venezuelan diplomat at the United Nations, Isaias Medina, cautioned that President Biden needs to work harder to put a US influence in Latin America, or he'll risk letting the region fall into the hands of China, Iran, and Russia.
Only time will tell if Petro runs the country as a peaceful democracy as he promised or if he will bow to the pressure of the dictators around him. He will take office on August 7.
Copyright 2022, USNewsBreak.com