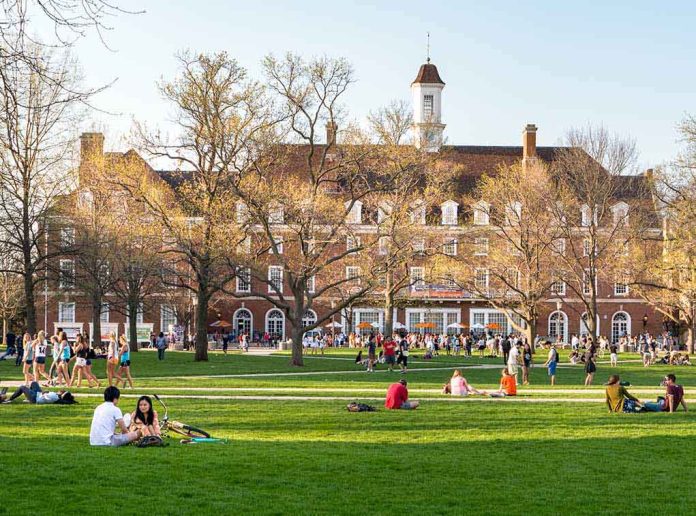 Bomb THREAT – Police Make Their Arrest!
(USNewsBreak.com) – Recent tragedies at schools around the country have increased the seriousness with which law enforcement takes violent threats toward educational institutions. A student at Western Kentucky University learned this lesson the hard way when she allegedly left an anonymous message on a social media platform about a bomb at the school. Now, she's in custody and facing serious legal consequences.
In connection with a recent bomb threat, police at Western Kentucky University arrested Hailee Reed and charged her with terroristic threatening, which is a first-degree offense. Reed is a student at the university. https://t.co/je6h8BSv29

— 23 WIFR (@23WIFR) September 15, 2022
Hailee Reed's Yik Yak message was specific, saying there was an explosive device in Parking Structure 2. Authorities from the Western Kentucky University Police Department worked with the platform to connect the student to the posting.
Earlier in the day, in an unrelated incident, officers were on campus after receiving reports about a potentially explosive package. They investigated materials that ended up being part of a construction project. The event forced the campus to cancel some classes and shut down nearby buildings, evacuating students and staff. Just after noon, the agency gave the all-clear, but Reed's threat caused another lockdown that lasted close to an additional hour.
Reed claimed the social media post was just a joke, The New York Post reported. But the 20-year-old isn't laughing about it now that she's facing charges of making terrorist threats, which is a Class C felony. The young woman could potentially serve up to 10 years in prison for her actions.
Copyright 2022, USNewsBreak.com