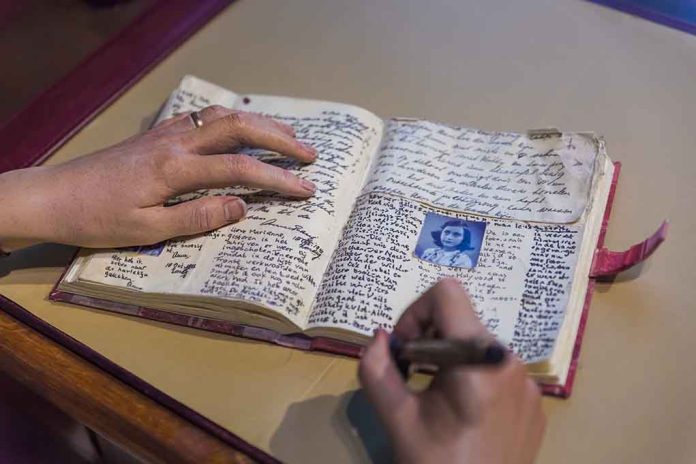 (USNewsBreak.com) – Anne Frank, the famous Jewish teen who journaled her experiences hiding from the Nazis during World War II, lived on through her best-selling diary. While historians know the young woman tragically died in a concentration camp in 1945, they failed to determine who exactly tipped off Hitler's nazi army to the Frank family's hiding place. Now, a cold case team investigating the incident believes they have an answer.
An Investigation
An investigation team led by retired FBI agent Vincent Pankoke and filmmaker Thijs Bayens went over evidence and reviewed over 30 potential suspects in an attempt to trace how soldiers located Anne Frank's family. Data suggests prominent Jewish notary Arnold van den Bergh probably told the Germans where the Frank family was hiding in a bid to save himself and his family from a fate in the concentration camps.
Bayens feels they cannot be 100% sure of Van den Bergh's involvement, mostly because their evidence is circumstantial. Still, they managed to uncover evidence suggesting Anne's father, Otto Frank — the only family member to survive the war — first discovered the notary's transgression through a typed tip.
The cold case team found the note in question, which Otto apparently received sometime after the end of the war, within the archives at the Anne Frank House museum in Germany. Details within suggest that Van den Bergh served as the informant in the case. The notary, who died in 1950, apparently knew the address of the Frank family's hideout because he was a member of Amsterdam's wartime Jewish Council.
Experts believe Otto never revealed this note publicly because he didn't want to bring up any issues or revive anti-semitism.
Bayens is careful to note that Van den Bergh likely acted in fear and desperation. While they think he turned the Frank family over to the Nazis, self-preservation likely motivated the disclosure.
Reactions
Anne Frank museum Director Ronald Leopold feels Bayens' theory is solid but doesn't necessarily believe it constitutes a perfect answer. He feels additional research is necessary.
On January 18, author Rosemary Sullivan released a book titled "The Betrayal of Anne Frank: A Cold Case Investigation," outlining the investigation and announcing an end to the mystery of who turned the Frank family in. It also serves as the first public announcement, directly mentioning Van den Bergh's name.
Only time will tell whether the mystery is truly over. Investigators continue to review the information and work to solidify the findings of this revelation.
Copyright 2022, USNewsBreak.com