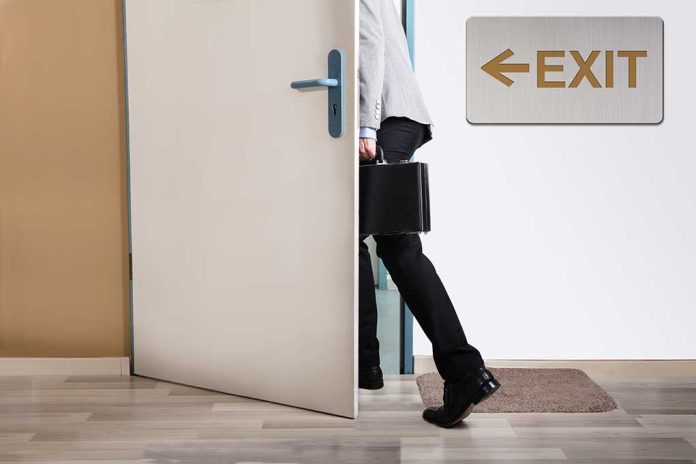 (USNewsBreak.com) – CNN has faced many scandals and controversies over the past few years — which have only added to its plummeting ratings. To help get the network back on track, media mogul David Zaslav hired Chris Licht as CEO. Now, just a little more than a year later, Licht is out, and CNN is back to square one.
Chris Licht Controversies
When Licht joined the team in 2022, he had a goal: to make CNN broader in the perspectives it covered. The leftist network was well known for its partisan news reporting, often taking shots at conservatives. However, reports indicate that the new CEO never had the full support of the team he was in charge of propelling into the future.
Despite trying to take more of a fair-minded approach under Licht's guidance, CNN still experienced sinking ratings. It remained unable to compete with Fox News and even dropped behind Newsmax in recent weeks. Add to it the Don Lemon scandal — the longtime host displayed sexism when he commented on Republican primary candidate Nikki Haley's age — and it's been hard for the network to right its ship.
CNN also received severe backlash over former President Donald Trump's Town Hall, which aired on Wednesday, May 10. As Trump rehashed much of what he said following the 2020 election to a dismayed Kaitlan Collins, who tried her best to keep up, CNN aired the entire event. People called it "madness" and said it was the network's "lowest moment as an organization." Viewers weren't the only ones who were upset; the response came from inside as well.
Internal voices became much louder following the publication of an article in The Atlantic, where Licht had some not-so-nice things to say about the network and how it operates. He was let go mere days later.
One More Walk Through the Park
When Licht was hired, he met Zaslav for a walk through Central Park. This was the scene of his firing as well. In a statement to the staff reported by CNBC, Zaslav acknowledged that the task Licht took on "was never going to be easy," but it was time to move on from him. The media bigwig took full responsibility for the failed leadership change and said t's important to "get this right — and we will!"
Until the network can find a replacement for Licht, executives Virginia Moseley, Amy Entelis, David Leavy, and Eric Sherling will be in charge.
Copyright 2023, USNewsBreak.com