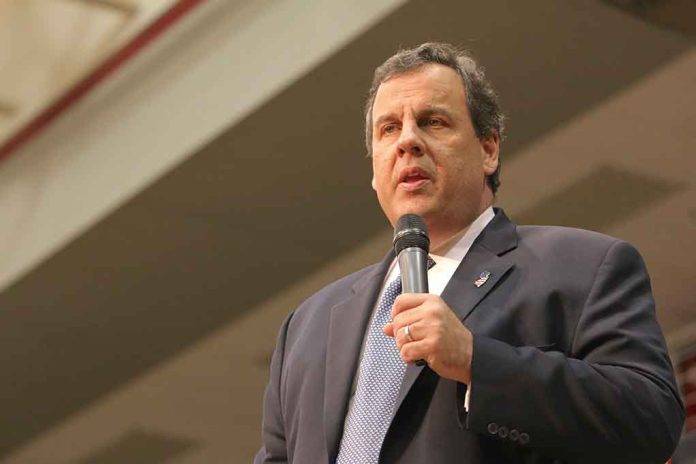 (USNewsBreak.com) – So far for the 2024 presidential election, a number of Republican candidates have announced their run: former President Donald Trump, former South Carolina Governor Nikki Haley, entrepreneur Vivek Ramaswamy, Republican Steve Laffey, and businessman Perry Johnson. Though, there are a number of other GOP names being floated as possibilities including Florida Governor Ron DeSantis and former Vice President Mike Pence. One other seemingly interested party is former New Jersey Governor Chris Christie, who has pledged to make up his mind within the next two months.
Christie says he'll decide on White House bid in 45 to 60 days https://t.co/KGUGUjrBTv pic.twitter.com/TeRpPgq7PA

— The Hill (@thehill) March 16, 2023
This wouldn't be Christie's first foray into seeking the coveted White House office if he did decide to run. He previously sought out the Republican nomination in 2016, which he lost to Trump. Speaking with the Washington Examiner, Christie said keeping the former commander in chief as the top contender is a guarantee "that we'll have another four years of Joe Biden," saying that was "not acceptable for this country."
Despite the alternative, Christie says he's not in a rush to declare his candidacy. He said it's "an intensely personal decision" and one that people "have the right to make on their own." Still, he said voters can expect a decision in the two and a half to three months.
Should he decide to run, Christie may face an uphill battle. The public has mixed feelings about the former governor, who came into office with a tough exterior backed up by his frank way of speaking. However, while he was initially popular, his appeal waned over time as notable controversies cropped up. Notably, two of his top aides were convicted in a scandal that came to be known as "bridgegate," a ploy to cause traffic issues on the George Washington Bridge as retaliation against a Democratic New Jersey mayor who wouldn't endorse Christie's re-election.
Christie enjoyed an 80% approval rating when he became governor. That sank to a dismal 14% by the time he exited office in 2018.
Copyright 2023, USNewsBreak.com