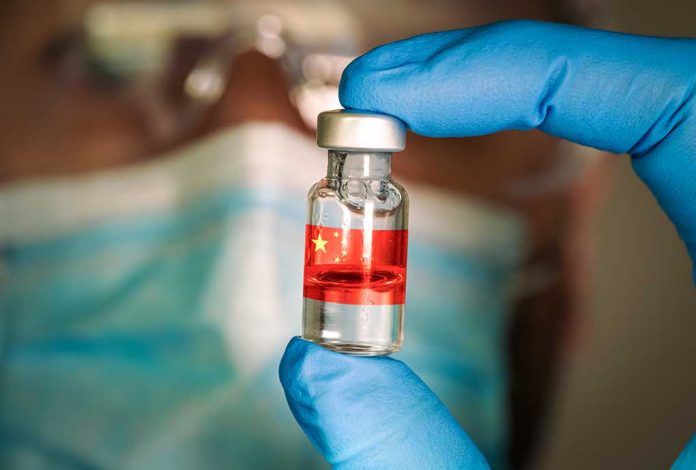 (USNewsBreak.com) – The world does not yet fully understand how, or where, the COVID-19 pandemic began, but there have been concerning clues along the way. The World Health Organization (WHO), for example, conducted an investigation into the Wuhan Institute of Virology's potential involvement back in February 2021. Like most attempts to nail down the source, it resulted in more questions than answers.
Whether or not the SARS-CoV-2 virus originally leaked from the well-known Wuhan laboratory remains unclear. Despite the lack of information, the American Academy of Microbiology (AAM) recently elected Dr. Shibo Jiang, a top virus researcher with ties to the Institute and the Chinese Communist Party, onto their roster.
https://twitter.com/LawrenceSellin/status/1394000081620291584
According to the Citizens Commission on National Security, Dr. Shibo Jiang collaborated with scientists at the Wuhan facility. He appears to have worked closely with several noteworthy researchers on a number of projects, including another doctor from this institute elected by the AAM, Dr. Zheng-Li Shi.
Dr. Shibo Jiang has strong ties to the People's Liberation Army in China. Jiang completed both his master's and medical degrees at the PLA's First and Fourth Medical Universities. The doctor and professor is also a director at the Institute of Medical Microbiology at Fudan University in Shanghai, China.
So, why does this matter? The AAM works closely with the government on serious viral outbreak issues. It is at best a conflict of interest to have people working on behalf of the Academy who have questionable connections to the COVID-19 pandemic. Whether or not it's a symptom of something more sinister isn't yet clear. At the very least, it should make people question exactly why someone with so many questionable ties is being invited right in.
Copyright 2021, USNewsBreak.com